DNC Dispatch: We're Not in Tampa Anymore
I've been here just over 12 hours, and I've seen as many black people at the DNC as I saw khaki pants at the RNC. There are aggressive t-shirt vendors, drummers and pedicabs. There's even a guy selling original 2008 inauguration newspapers, for those who prefer the 2008 version of Obama to today's model.
The Democratic National Convention in Charlotte is like a music festival just with more American flags and slightly less beer. The security presence seems as heavy as Tampa, but there are fewer military personnel and more cops on bikes. Somehow this is fitting for a gathering of the left-leaning.
 South Carolina seems to be confused as to the location of the convention and has several large marketing efforts aimed at selling its state. Perhaps they think people don't know Charlotte is in North Carolina? Perhaps they don't care. 
 The arena where the convention proceedings take place is a farther walk from the convention center in Charlotte than it was in Tampa, but it may be worth it. The Time Warner Cable Arena is much nicer than the Tampa Bay Times Forum. Sorry, Tampa! It's true! No balloons in the ceiling though. Since President Obama is speaking at a massive stadium (who does this guy think he is?), the only thing on the ceiling of the arena is this big button-looking object. Maybe if you press it, you get some delicious Obamacare.
Oh and the media swag bag is a definite upgrade. We get iPad cases! That's a nice passive aggressive way to stimulate the economy. If you have an iPad case, you might as well get the iPad. I see what you did there, DNC.
Overall, there is a more relaxed, party vibe to this political party. People are smiling more. The ambient music is way better. I even heard an African drumming session, but I'm sure I just missed that part of last week's RNC.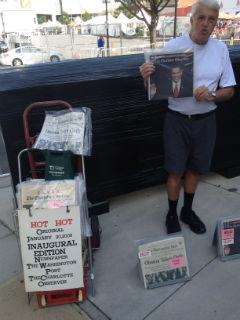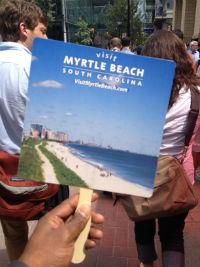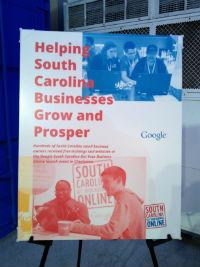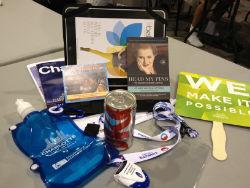 of