As Danny Chen Case Continues, Questions About Soldiers' Punishments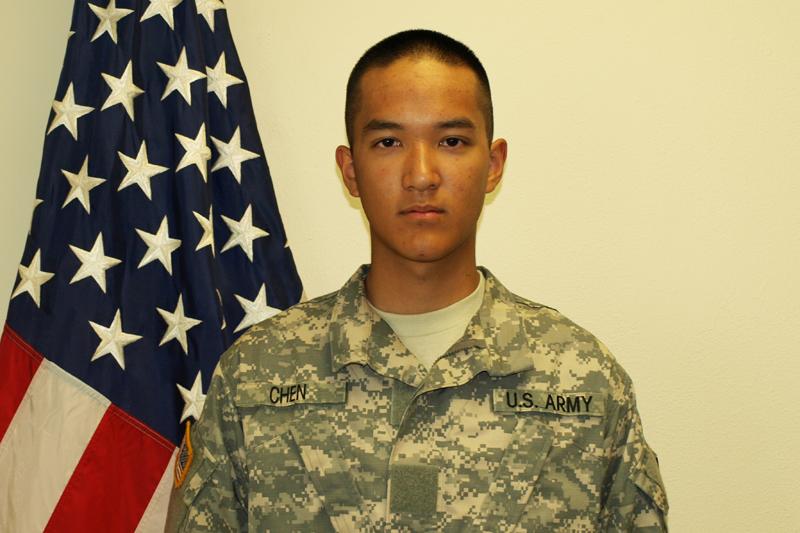 The ongoing courts-martial surrounding the death of Manhattan resident Private Danny Chen continue next month. Since June, five of the eight members of his platoon have been tried and sentenced. Those men have received fines, a demotion in rank, and only one has been discharged for "bad conduct." But some are unsatisfied, saying they think the military is not taking the charges seriously enough.
Michael O'Hanlon, a Senior Fellow at the Brookings Institution specializing in national security and defense, thinks the Chen case is one of the major cases of the last two wars, and he expects it will have ripple effects for the military, like the Abu-Ghraib torture case.
"Clearly, this is the kind of a case that should, at the minimum, be a major wake up call and a challenge to organizational culture," O'Hanlon said. "There are a number of troubling cases, and I don't think they wind up pointing to a pattern, but they do remind us all that specific leadership is crucial and units need to be well run.".
He's notes the Chen case and other abuse cases are not systematic failures in the military, but are more likely the result of small, autonomous units that suffer from "a bad actor or a careless oversight process."
Specialist Ryan Offut, 32, received the harshest sentence of all the men charged so far — with a reduction in rank, six months in a military prison and a discharge for "bad conduct." In August, he pleaded guilty, and the government agreed to dismiss the most serious charge — negligent homicide — against him.
The other soldiers face charges ranging from manslaughter to hazing, Their charge sheets reveal a barrage of racist Asian stereotypes that Chen allegedly faced between August and October 2011.
On October 3, army officials found Chen in a guard tower dead from a self-inflicted gun shot wounds.
Since the courts-martial began at the end of June, the Chinese-American community in New York has been a visible presence at Fort Bragg, North Carolina, where the military trials are being held, sending down members of the New York branch of the Organization of Chinese-Americans (OCA), and members of Councilwoman Margaret Chin's office. Chen's parents, non-English speaking immigrants from China, have attended some of the trials as well.
Elizabeth Ouyang with the OCA has been to four of the five trials and said the verdicts so far have not been satisfactory.
"If the army is serious about eradicating hazing, then it has to come from the top down," she said. "It's a very scary message to be sending that if your son or daughter enlists in the military and comes across people like these six superiors and if they mistreat your son or daughter they should know the chain of command will not protect them."
But Lawrence Korb, a senior fellow at the Center for American Progress, says the military can be like a fraternity, and "tough love" is one way to educate fresh arrivals unaccustomed to military life.
Still, he questions why superior officers didn't intervene when the abuse Chen allegedly faced escalated. "The military has a lot of challenges but [racism] is probably the least that they have," he said.
The next trial, which is for Staff Sgt. Andrew Vanbockel, is scheduled for the first week of October. The only officer charged, 1st Lieutenant Daniel Schwartz, court martial is set for the last week of October.