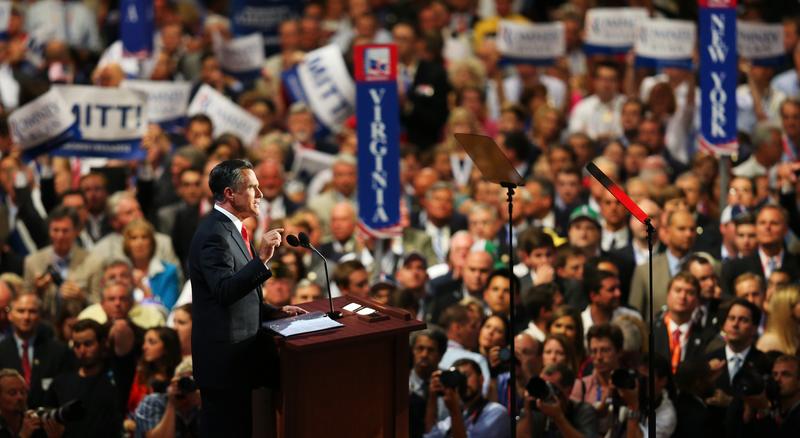 It's simple, but true. We vote for people we like. And that could be a big problem for Mitt Romney.
The Washington Post reports that he trails President Obama by 39 points in the all-important likability factor. The candidate with a higher likability has won in the last six elections.
Romney has run on the platform that he's a businessman who will run the country like a boss runs a company. But who likes a boss? The campaign made moves to "humanize" Romney during the Republican National Convention, including Ann Romney's memorable description of her husband as a young man.
Last night, it was Romney's turn. During his speech, the candidate displayed a softer, more personal side that he has rarely shown in his public life.
Kathleen Hall Jamieson, director of the Annenberg Public Policy Center at the University of Pennsylvania, analyzes Romney's re-branding.