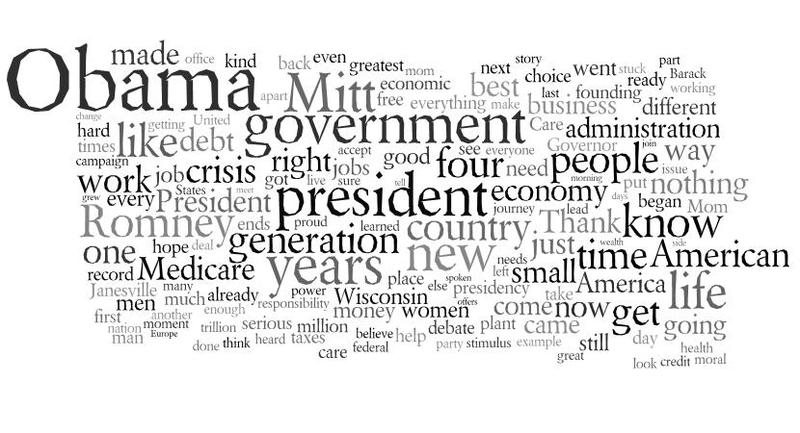 Tens of thousands of words were uttered on stage at the Republican National Convention this week. Some words cropped up repeatedly: "Jobs." "Economy." "Families." "Obama." Others received far less attention.
According to a New York Times analysis, the word "environment" appeared only five times. "Afghanistan" received four mentions.
In a segment that will be repeated for the Democratic National Convention next week, The Takeaway's Washington Correspondent Todd Zwillich discusses what issues were left out or glossed over, and why.