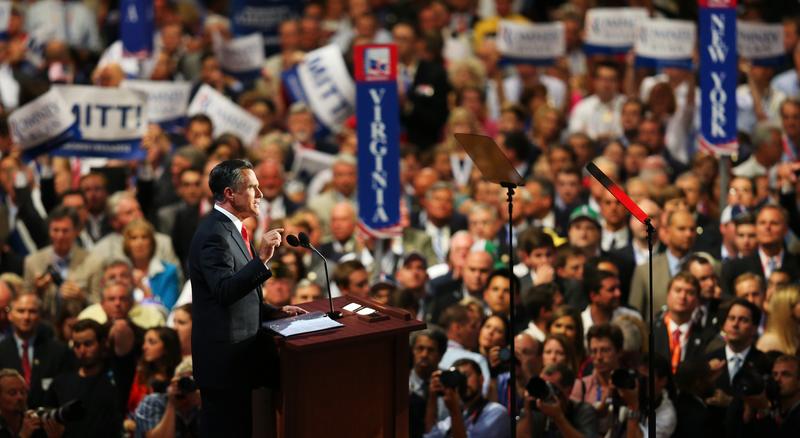 In all of the speeches, hubbub, and storylines coming out of the Republican National Convention — Paul Ryan's ascendence, Chris Christie's stumbles, Condoleezza Rice's reemergence — it sometimes seemed the leading man of the show would be overshadowed by the rising stars of the Republican Party.
But presidential candidate Mitt Romney finally had the stage to himself last night, when he gave his speech in the waning hours of the convention. His priority was to make a point about jobs and define himself to the country, but fellow Republicans had been beseeching him to show his softer side as a husband and as a father. 
It may be the last time in the election cycle where the spotlight focuses so narrowly on Romney alone. The Takeaway's Washington correspondent Todd Zwillich was in Tampa, Florida for the convention. He analyzes Romney's performance.