Former Vito Lopez Staffers Describe Hostile Work Environment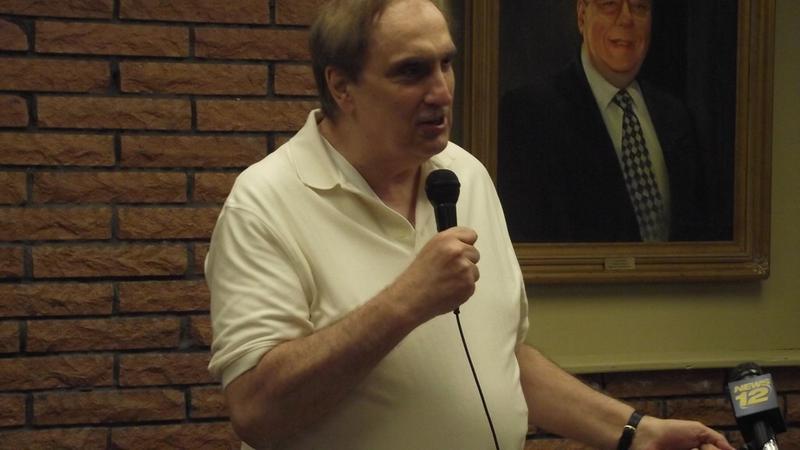 Listen above to analysis of the story with longtime investigative reporter and author Wayne Barrett, who's covered New York politics for decades.
More women are coming forward to detail what they say was a hostile work environment in the office Democratic Assemblyman Vito Lopez who is in the heart of a sexual harassment scandal.
Five women who used to work for the powerful Brooklyn Democratic told The New York Times that they felt sexual pressure and were subjected to unwanted advances, requests for provocative dress, such as short skirts and high heels, and feared of reprisals if they complained when working for Lopez.
One woman, who asked that her name not be used, told the paper that Lopez commented frequently that he'd like her shirt better "if you didn't have a bra on."
Lopez, 71, has been in the center of a sexual harassment scandal since last week when Assembly Speaker Sheldon Silver stripped Lopez of his committee chairmanship after two women complained of harassment, and an Assembly ethics committee found the complaints valid.
In Lopez's district, many defended the Assemblyman known for helping the elderly with housing issues or sponsoring health fairs. Among those in Lopez's corner was Jose Sanchez. He said Lopez helped the community. "He help everybody around here, around the community. He take the old people to Sunken Meadow. I don't believe nothing. Because some people they lie. Maybe try to push him out."
But others are skeptical, given the nature of the allegations.  Leslie Martin said if they are true, Lopez should step down. "You want somebody that's gonna do for the people, not somebody that's gonna be groping cause then you sit down there and I sit there and I look at it — that could be my daughter, that could be my niece, my cousin. That's somebody's child regardless sister, aunt, cousin and that's not acceptable."
Lopez has said he will not step down.
The scandal has also engulfed Sheldon Silver after it was learned that he approved a payout of $103,000 to settle a previous harassment charge against Lopez. The pol also paid an additional $32,000, although it's unclear where the money came from, the Times reported.
In a stunning about face, Silver said he was wrong to settle that claim against Lopez outside the ethics committee system. He also said he would welcome an independent investigation into the matter.
The state's ethic board has called a special meeting for after Labor Day. No agenda is listed, and the commission did not confirm or comment on Lopez or Silver.
The meeting announcement comes after New York Gov. Andrew Cuomo and others called for the Joint Commission on Public Ethics to conduct "an investigation of the allegations that have been made."
Karen DeWitt and Cindy Rodriguez contributed reporting.