Navigating Barriers When Reaching Out to Family in Syria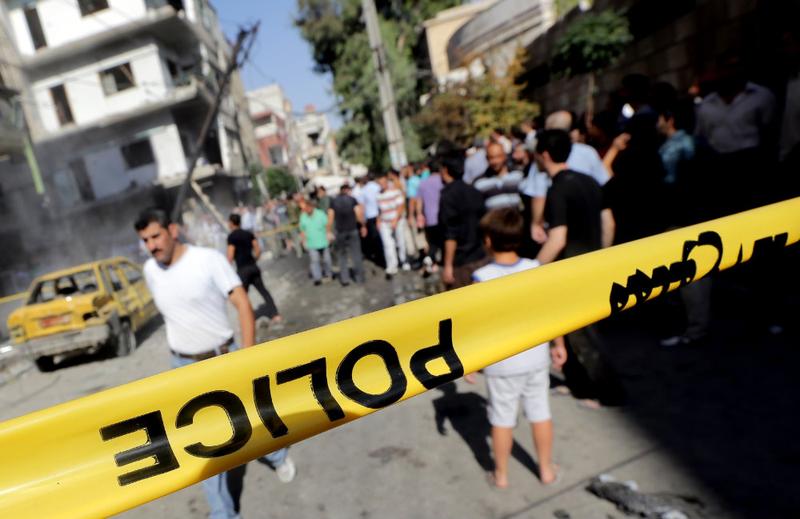 As the Syrian regime continues its crack down on the country's citizens, Syrian Americans must resort to code words to communicate with relatives there and improvise new ways to send them remittances.
Phones are tapped and email is monitored by the Syrian government, the thinking goes, so frank conversation is out of the question.
"We cannot talk about what's going on in Damascus," said Ayman Jouejati, vice chairman of the Syrian American Council and a resident of Paramus, New Jersey. "You cannot mention weapons. You cannot say 'They're fighting.' You cannot say those words."
Syrian Americans are afraid to ask explicit questions, and their Syrian brethren afraid to answer in anything but opposites and innuendos.
As another Syrian American explained it, he'll ask about the health of his long-dead father. For the family member on the other of the line, that means he's asking if anyone in the family is hurt. The answer will eventually come through a third-party, perhaps an uncle or a brother living in Dubai or somewhere else in Gulf, who heard the details on the ground from someone visiting from Syria.
"You have to read between the lines," said Fehmi Khairullah, a doctor in Prospect Park, New Jersey. He's heard bombs go off in the background of telephone calls as his family says everything is perfect.
Some Syrians on both sides of the Atlantic see Skype as a safe haven from spying by the Syrian government, but when Khairullah tried speaking openly with his 20-year-old niece in Syria over the video chat service, she immediately hung up on him.
"They're living in the kingdom of fear," he said. "So they don't believe any story that Skype is beyond tapping."
Difficult to Get Money to Relatives
Syrian Americans also face barriers getting money to their relatives in places like Idlib, Aleppo and even the capital, Damascus.
"To send money to our families has become more and more difficult," said Mohamed Khairullah, mayor of Prospect Park, New Jersey, and a relative of Dr. Fehmi Khairullah.
Western Union operates 90 offices in 17 cities in Syria, but security issues and roadblocks often interrupt service, according to Anna Alejo, director of corporate communications for the financial services company.
Captain Calef, 66, a car service driver in Brooklyn, usually sends his wife, children and grandchildren between $500 and $1,000 a month, often through Western Union. His last few transfers have not been processed.
"They don't receive the money since 15 days ago," he said, chalking the problem up to a lack of internet service in his home city of Ar Raqqah.
At a time when prices are soaring — a single egg, for example, goes for 40 cents by one account — Calef said that like many Syrian Americans, he'll have to find an alternate route for sending his next remittance.
His latest idea is to transfer $400 to his daughter in Saudi Arabia, then have her find someone traveling to Syria to carry the money to Ar Raqqah by hand.
But, some Syrian Americans said, even if they could, they would not transfer money with Western Union. They worry that it puts the recipient in danger of being visited by security forces, or worse.
"The concern is the Syrian regime would be tracking this money," Mohamed Khairullah said. "So people have shied away from that."
In fact, Western Union transactions to Syria are down this year compared to last, a spokeswoman said.
As the civil war rages on, Fehmi Khairullah says the people he's in touch with in Syria say there's little left for them in the country, even with extra money.
"What will we buy with it? Nobody's open for business," he said they tell him. "The only thing you need the money for in Syria is to rent a car or find somebody to smuggle you through the borders."