AG Schneiderman Issues Indictment Against NY State Senator in Pork Probe
Calling a state senator's allocation of taxpayer dollars an abuse of public trust, New York Attorney General Eric Schneiderman on Monday shared details of the charges filed against Senator Shirley Huntley of Queens.
Schneiderman said the Queens Democrat directed nearly $30,000 to a bogus charity run by her niece and a close aide. The criminal indictment states that Huntley committed three felonies, including tampering with physical evidence. Each individual charge which could carry a maximum sentence of four years.
The not-for-profit Parent Workshop, which Huntley formed before taking office, was supposed to help parents navigate the New York City school system. But instead Huntley's niece, Lynn H. Smith, and a close aide, Patricia D. Savage, reportedly took the money for their own personal use, the indictment states. Smith, Savage, and one other individual are also charged in connection with the alleged scheme.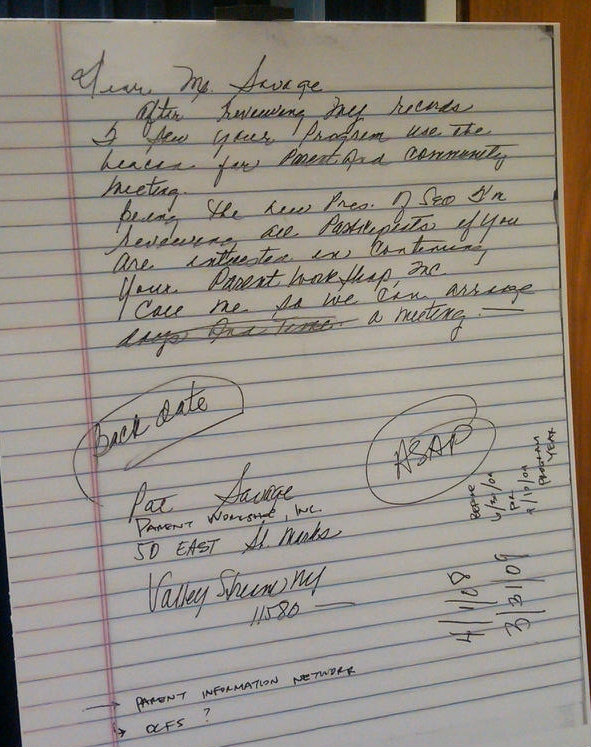 After Huntley learned her office was being probed, Schneiderman said, she "hand wrote a template for a letter designed to fool investigators into believing that the parent workshop had conducted seminars." In fact, the seminars never took place, Schneiderman said. His office provided a copy of the hand-written draft letter, on which the words "back date" appear prominently on the left-hand side.
On Monday afternoon, a spokesperson for Huntley said "Senator Huntley maintains her innocence and believes in our judicial system and will be exonerated of all charges. The fact that this indictment against the senator is coming down less than three weeks before the primary election is no coincidence."
Huntley, who was first elected to the Senate in 2007, faces a tough primary election on September 13.
Schneiderman denied that electoral politics played any part in the timing of the indictment.
Also on Monday, Senate Democratic leader John Sampson stripped Huntley of her leadership positions and committee ranking. A legislator can be removed from office if convicted of a felony.
Huntley announced on Saturday that she expected to be charged.
In recent years, a number of New York legislators have been accused of inappropriately using so-called "member items" to channel state grants to nonprofit groups run by or involving family members and friends.
With the Associated Press