NYPD Official Testifies Spying on Muslims Did Not Generate Leads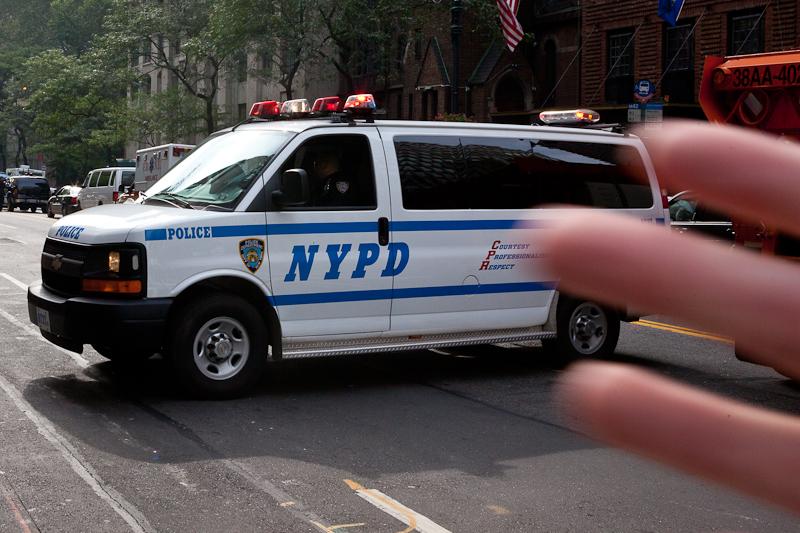 Unsealed court testimony shows  that despite more than six years of spying on Muslim neighborhoods, the NYPD's Demographics Unit has never generated a lead or triggered a terrorism investigation.
In the testimony unsealed late Monday, NYPD Assistant Chief Thomas Galati said the unit was an important tool, but admitted it did not generate leads. "I never made a lead from rhetoric that came from a Demographics report, and I'm here since 2006," he said. "I don't recall other ones prior to my arrival. Again, that's always a possibility. I am not aware of any."
Galati's June 28 deposition offered the first official look at the unit as part of a longstanding federal civil rights case involving police spying on students, civil rights groups and suspected Communist sympathizers during the 1950s and 1960s. That lawsuit resulted in federal guidelines prohibiting the NYPD from collecting information about political speech unless it's related to potential terrorism.
The Demographics Unit is reportedly at the heart of a police spying effort, allegedly built with help from the CIA. The unit created databases on where Muslims lived, shopped, worked and prayed.
NYPD Deputy Commissioner Paul Browne, however, took issue with the characterization of the Demographics Unit, saying the Associated Press premise that the unit was used for wholesale spying on Muslims was "false." He said the unit's work involved completing surveys.
"The small unit, about eight people, surveyed places a terrorist might go to use a foreign language internet cafe, get a job off the books, find a place to stay, etc. Neither confidential informants nor undercover officers were assigned to the demographics unit. It did not conduct investigations," he said in an emailed statement.
Browne added that in a couple of instances, the information from the surveys led the unit to recommend to investigators to take a closer look "at (1) the Islamic book store in Brooklyn frequented by the Herald Square plotters, and (2) another location on Staten Island where the NYPD was already investigating further Abdel Hameed Shehadeh, a New Yorker who was arrested and is currently facing federal charges for allegedly lying about his plans to travel to Afghanistan in order to kill U.S. servicemen."
Dozens of members of Congress have asked the Justice Department to investigate the NYPD's surveillance program. Attorney General Eric Holder has said he was disturbed by the reports. But John Brennan, President Barack Obama's top counterterrorism adviser, has said he is confident the NYPD's activities are lawful and have kept the city safe.
With the Associated Press