That's My Issue: Mitt Romney's Time Abroad (Video)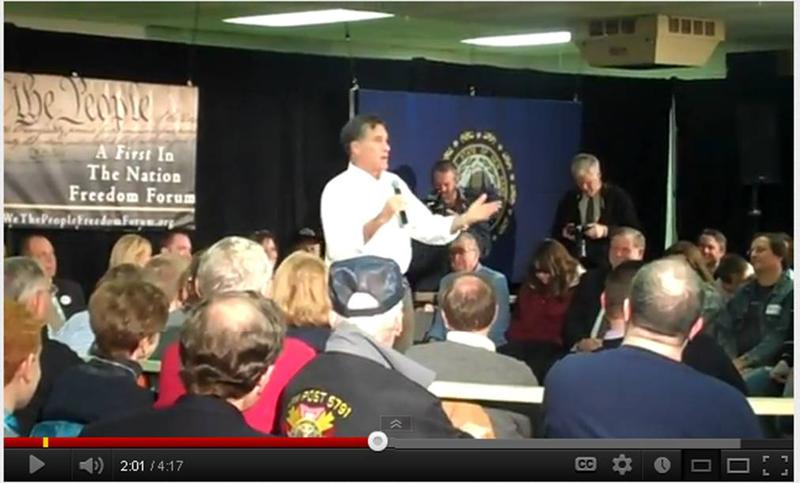 That's My Issue is WNYC's election-year project to gather stories of how your life experience has shaped your politics. Share your story and create your custom badge, read all the stories in the archive, record an audio story directly from your computer, and see much more about the project at the That's My Issue homepage.
It may have been a softball from a local supporter, but at a town hall in New Hampshire last Fall, Mitt Romney was asked - almost word for word - the question at the heart of our That's My Issue project. "Can you talk about an experience that changed your perspective or worldview, that fundamentally changed the way you view your situation." In response he spoke about his time as a missionary in France. Some have disputed the details of the story he tells, but either way, below is his answer so you can watch for yourself. And be sure to tune in to the Brian Lehrer Show Tuesday for a call-in segment on how time abroad has affected your politics.