Online Voter Registration Creeps Into New York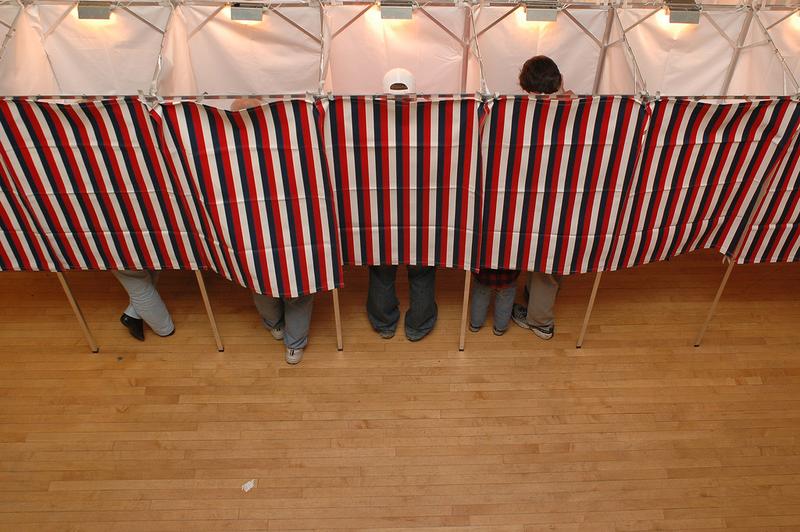 New York just became the 11th state to allow online voter registration.
Beginning Thursday, anyone with a New York driver's license or identification card can visit the MyDMV website and register to vote, change their party affiliation, or update their address information.
In another modernizing move, voter registration applications processed by the DMV—also known as "motor voter" applications—are on their way to being digitized. Currently, paper applications have to be hand-sorted and mailed to county boards of elections, but that will change within the year, Governor Cuomo's office said.
Governor Cuomo announced the new initiatives in a statement this afternoon.
"Today, we are knocking down longstanding barriers that have prevented many New Yorkers from participating in the democratic process, while creating a more streamlined and more efficient system that will save taxpayers' money," Governor Cuomo said. "At the DMV, or in their own homes, New Yorkers will now have a convenient and secure way to ensure they are able to register and exercise their right to vote."
New York has been abysmal about voter registration, ranking 47th in the nation with less than 64 percent of eligible residents registered. Governor Cuomo cited support for the initiatives from the Brennan Center for Justice, a non-profit that advocates for voting modernization. He also pointed to a registration bump in Arizona following that state's introduction of online and automated registration.
Back in July we looked at how Washington State was beginning to let people register to vote via Facebook, and asked whether online registration was on its way to New York. State Senators Michael Gianaris and Brian Kavanagh had introduced a bill to the legislature earlier this summer that would have allowed for online voter registration, but Governor Cuomo doesn't seem to have coordinated with Gianaris or Kavanagh in pursuing these changes. Cuomo essentially decreed this new infrastructure without legislative deliberation.
"I applaud Governor Cuomo for taking an important step towards opening the doors of our democracy to more people," Senator Gianaris said in a statement. "There is still more we can do, such as allowing pre-registration, automatically registering citizens and changing registration deadlines. These measures are contained in the Voter Empowerment Act of New York introduced by Assemblyman Kavanagh and myself, and I will continue to push for its enactment until the barriers to voting are minimized as much as possible."
Governor Cuomo said that online registration and digital record transfers would save the DMV at least $270,000 annually, and county boards of elections at least $150,000 annually.
Ten other states already have online voter registration—Arizona, Colorado, Indiana, Kansas, Louisiana, Maryland (which started just last week), Nevada, Oregon, Utah, and Washington. Four others—California, Connecticut, Delaware and Hawaii—have passed legislation but await implementation.
Residents of New York who have out-of-state driver's licenses and other forms of identification not issued by the state are still stuck registering in-person or by mail.