That's My Issue: the Criminal Justice System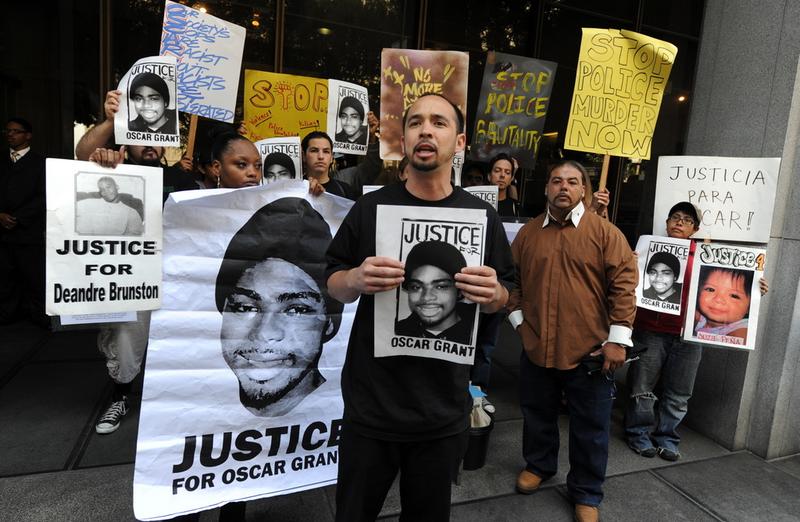 That's My Issue is WNYC's election-year project to gather stories of how your life experience has shaped your politics. Share your story and create your custom badge, read all the stories in the archive, record an audio story directly from your computer, and see much more about the project at the That's My Issue homepage.
In my rearview mirror, I saw the flashing lights of the police car turn on, but no siren. I had gotten my driver's license less than a year ago, and the lights made me nervous. I hadn't done anything illegal, but I turned onto Davenport Street just a few blocks from home, and pulled the red Toyota MR2 over to be safe.
The cops didn't get out of their car. Moments later, two cars full of teenagers pulled over a block past us. They were my friends. I had been navigating them through the streets of Washington DC, where I grew up, so they wouldn't get lost getting home to Maryland. But then I got pulled over.
The moment that four of five more police cars screeched up, our criminal justice system became my issue.
In retrospect, that experience was like the awareness you get of bright sunlight when your eyes are closed. Perhaps you're trying to get a few more minutes of sleep, but it's pushing its way through your eyelids until you finally wake up.
At the time, I didn't have language like "Superpredator" or "mass incarceration" to describe what was happening. I knew the cops saw my group of Black friends as a threat. Of course it didn't occur to me that a Princeton Professor was at the time inventing a term that would be used to describe my friends in the public consciousness and media for decades to come. "Carloads of Superpredators roaming the normally safe, quiet residential streets of Northwest Washington."
Almost a quarter of a century later, I analyze data and policy at the W. Haywood Burns Institute in San Francisco, an organization that fights to make the juvenile justice system equitable, and to get kids out of the system. We especially focus on reducing the overrepresentation of youth of color and poor youth in the juvenile justice system. I have a Masters Degree in Public Administration from Harvard's Kennedy School of Government, where I focused on criminal justice and education policy.
In the intervening decade, I have learned from friends and loved ones who have spent decades behind bars in federal and state prisons; professors; books; advocates who raised awareness by chalking "No More Prisons" on the sidewalks of Brooklyn; and the children of incarcerated parents who were in Project WHAT!, a youth leadership development and advocacy program I directed for five years.
Some of my friends joke that I'm always talking about prison. It may be true, but read some of these statistics and you'll know why.
The United States incarcerates children at the highest rates in the world, a rate five times that of South Africa. On any given night in this country, more than 70,000 children are locked up, the majority youth of color and most for misdemeanors and nonviolent offenses. What the hell are we doing?