Marya Mannes Unbuttons Minds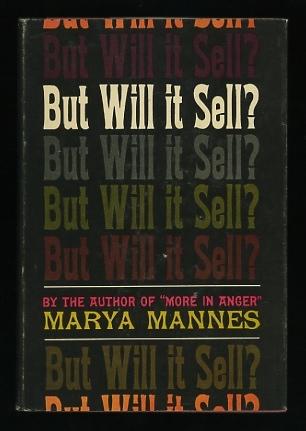 In this 1965 broadcast of a Books and Authors Luncheon, critic Marya Mannes discusses American women, including the work of Helen Gurley Brown, who had recently achieved success with her book Sex and the Single Girl (1962).

Maurice Dolbier, host of this broadcast, introduces Mannes as a writer who "fights against those forces, be they blind or conscious, that are acting to turn living people in to cold statistics ... [and] against the distortion of truths and the debasing of tastes." Indeed, he says, Mannes's But Will it Sell?, published the year before this broadcast, is one of her "most effective rounds."
During her talk, Mannes confesses that all writers want to be liked by intellectuals and people alike, but this success has eluded her, and she has finally hit upon the reason why: "Odd as it may seem, I am too inhibited to write what I know...No, I finally discovered, really, what is the matter with me, and that is that I am not Helen Gurley Brown."
Despite having been single (at times) and worked in an office (at times), Mannes says she likes men too much to think of them as "somethings to be snared, like a rabbit." In fact, the main difference between Mannes and Brown is "that she tells girls how to unbutton their blouses, and I tell people how to unbutton their minds -- the former is far more profitable."
Mannes continues to discuss But Will It Sell? and the differences between men and women as she has observed them to be. Her biting social commentary sends the audience -- made up of mostly women -- into frequent peels of laughter and feels decidedly timely, given today's discussion of women's lives.
Audio courtesy NYC Municipal Archives collection.