Second Soldier Pleads Guilty in Hazed Private's Death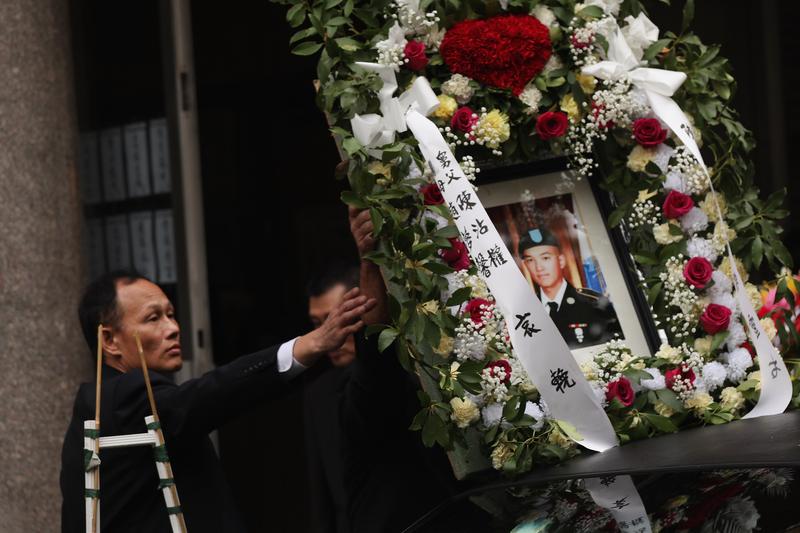 A second solder accused of driving an Asian-American private from New York City to commit suicide last fall pleaded guilty Monday morning.
Specialist Ryan Offutt, 32, pleaded guilty to maltreatment and hazing, and as part of the plea agreement the government dropped the charges of negligent homicide and reckless endangerment. He kicked and threw rocks at Pvt. Danny Chen and called him racist names like, "Jackie Chen," "fortune cookie," "zipper head," and "Jap."
Offutt will be confined for six months and demoted one rank to Private and discharged from the Army. He had faced a maximum of four years of confinement, reduction in rank, forfeiture of all pay and allowances, and dishonorable discharge.
Wellington Chen and other members of the Chinese community here in New York have been calling for the officers to be discharged for their alleged crimes. But Chen says the trial is about more than Danny Chen, "it's about the future of the army."
"We don't expect the bullet to come from the back, abuse by your comrades, your comrades in arms," he said. "That is totally unconscionable."
Council Member Margaret Chin, who's been in close contact with Chen's relatives, called the verdict Monday a "victory for the Chen family and for all Americans."
"The Chen family has fought for justice for their son, and for all of servicemen and women. This sentence ensures that Spc. Offutt will never again have the opportunity to harm or harass a fellow soldier," Chin said.
At the end of July, Sgt. Adam Holcomb was found guilty of assault and mistreatment of a subordinate, but acquitted of the most serious charge, negligent homicide. He was sentenced to 30 days in a military prison, fined $1,881.55 and demoted one rank.
Chen's family traveled down for the first trial, and was surrounded by members of the New York and North Carolina Chinese communities, but not the second trial.
Six other soldiers are also charged in Chen's death. 
The next court martial is set to begin on Thursday. Staff Sgt. Blaine Dugas, Jr. faces charges of possessing alcohol, maltreatment, abusive language and dereliction of duties for failing to prevent subordinates from abusing Chen.