City Sidewalks are an Artist's Canvas
Most artists worry about people touching their work. Not Hani Shihada. He creates his elaborate chalk drawings on city sidewalks, where they — and sometimes he — are trod upon by people bustling to and fro.
But that is part of the reason this self-taught artist likes to ply his trade on the ground. "I like the idea that I can work, create using colors on the cement — and it's such a tough, hard surface — but I try to breathe some life into it," he said.
He also likes meeting the people who stop and watch as he creates his temporal masterpieces, which are often portraits ranging from Marilyn Monroe to Supreme Court Justice Sonia Sotomayor.
"Being on the streets, meeting with people, interacting with people, I think it's the most beautiful thing," he said.
For several weeks in July, Shihada was at the corner of Broadway and West 97th Street working away on a Rosie the Riveter drawing that his son had suggested to him.
Lisa Whitmer watched the portrait progress little by little over the weeks on her way to work.
"It's great," she said. "I used to teach U.S. History and it's nice to see old propaganda on the streets — and artwork — and to actually see the artist working is really exciting."
Shihada, who lives in upstate New York, travels two hours to the city to do his sidewalk arts. He's been doing this for 33 years and keeps a close eye on the weather forecast. He tries to protect his creations with an adhesive spray, but when you work with chalk on a city sidewalk, it can only last for so long. He's also got a bucket for contributions, if passersby feel generous. But the downturn in the economy has impacted his sidewalk earnings. He said he usually makes about $100 when he comes down, which is less than he made about five years ago. Fortunately, this is not his only source of income. He has been commissioned to create works across the country, but New York City is where he comes to draw for himself, because he considers it his hometown.
The hardest part of creating his sidewalk art may just be finding a clean stretch of sidewalk to work on.
"Mostly New York City sidewalks are really, really, really dirty, with lots of chewing gum," he said.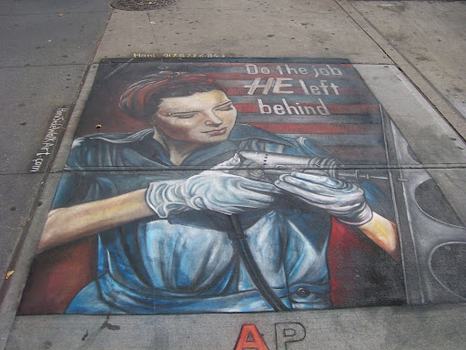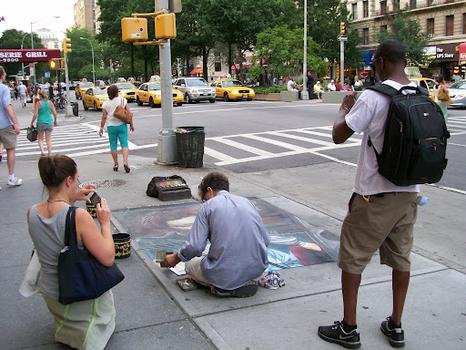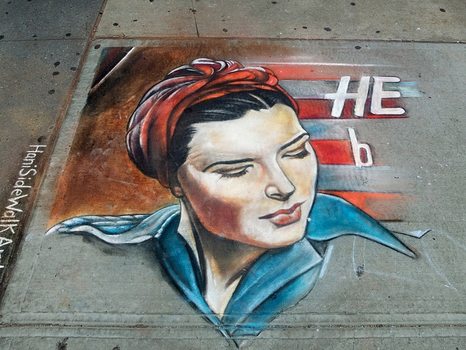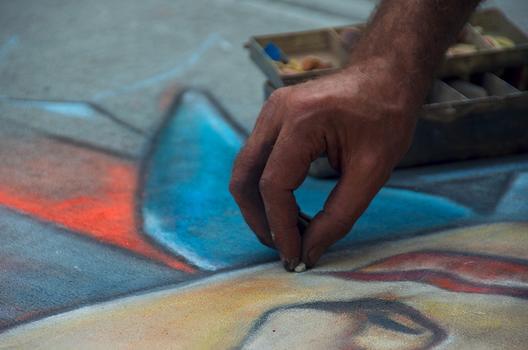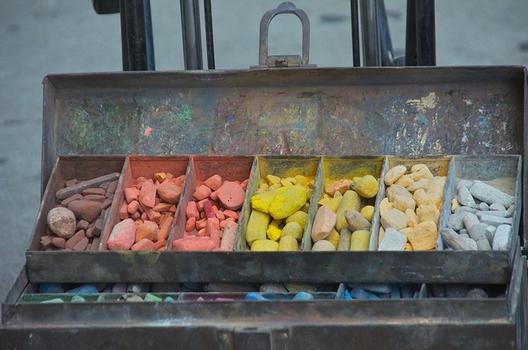 of