Metro Area Hospital To Be Hit with Federal Fines for 'Frequent-Flyer' Patients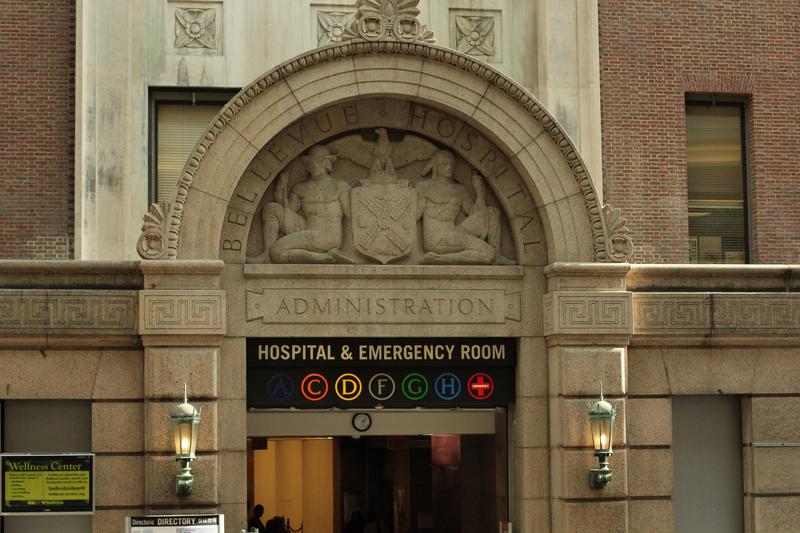 Several New York-area hospitals will lose millions of dollars in federal Medicare payments, because too many of their patients keep coming back — and the government's tired of paying for it.
The list of penalized hospitals includes some of the region's biggest players: city hospitals, like Bellevue, Jacobi, Coney Island and Elmhurst; academic medical centers such as Beth Israel, St. Luke's-Roosevelt and Mt. Sinai; and suburban ones like North Shore and Hackensack medical centers.
The federal government says if hospitals took better care of patients — especially ones with high needs — they wouldn't be "frequent flyers," constantly being readmitted and costing taxpayers billions of dollars.
Many hospitals say Medicare isn't taking into account their high-risk patient population, or the efforts they're already making to reduce unnecessary visits.
"The complex issues that urban healthcare providers face, particularly here in New York City, clearly affect readmission rates and contribute to rates that are above national averages," said Jim Mandler, a spokesman for Continuum Health Partners, which owns Beth Israel and St. Luke's-Roosevelt. "At the Continuum hospitals, we have underway several initiatives … to enhance patient outcomes, create seamless transitions of care and expand access to primary care, with the ultimate goal of reducing unnecessary hospitalizations."

Starting in October, the Centers for Medicare and Medicaid Services will start withholding up to 1 percent of Medicare payments from hospitals with too many "frequent flyer" patients. The maximum penalty will climb to 3 percent by October 2014.
Medicare came up with its list of "frequent flier" hospitals by looking at the 30-day readmission rate for patients with heart failure, heart attack and pneumonia.
More than 2,000 hospitals nation-wide will be penalized – about two-thirds of the hospitals evaluated (hundreds of hospitals had too few cases to be measured fairly or were located in Maryland, which has its own readmission penalties).
Together, they will forfeit about $280 million in Medicare funds over the next year as the government begins a wide-ranging push to start paying health care providers based on the quality of care they provide.
With nearly one in five Medicare patients returning to the hospital within 30 days of discharge, the government considers readmissions a prime symptom of an overly expensive and uncoordinated health system. Hospitals have had little financial incentive to ensure patients get the care they need once they leave, and in fact they benefit financially when patients don't recover and return for more treatment.
Nearly two million Medicare beneficiaries are readmitted within 30 days of release each year, costing Medicare $17.5 billion in additional hospital bills. The national average readmission rate has remained steady at slightly above 19 percent for several years, even as many hospitals have worked harder to lower theirs.
The penalties, authorized by the Afforadable Care Act, are part of a multipronged effort by Medicare to use its financial muscle to force improvements in hospital quality.
In a few months, hospitals also will be penalized or rewarded based on how well they adhere to basic standards of care and how patients rated their experiences. 
The penalties have been intensely debated.  Studies have found that African-Americans are more likely to be readmitted than other patients, leading some experts to be concerned that hospitals that treat many blacks will end up being unfairly punished.  Hospitals have also been complaining that Medicare is applying the rule more stringently than Congress intended by holding them accountable for returning patients no matter the reason they come back.
Medicare took into account the sickness of the patients when calculating whether the rates were higher than those of the average hospital, but not their racial or socio-economic background.
Some safety-net hospitals that treat large numbers of low-income patients tend to have higher readmission rates, which the hospitals attribute to the lack of access to doctors and medication these patients often experience after discharge. The analysis of the penalties shows that 76 percent of the hospitals that treat many low-income patients will lose Medicare funds in the fiscal year starting in October.
Atul Grover, chief public policy officer for the Association of American Medical Colleges, called Medicare's new penalties "a total disregard for underserved patients and the hospitals that care for them."
Medicare disagreed, writing that "many safety-net providers and teaching hospitals do as well or better on the measures than hospitals without substantial numbers of patients of low socioeconomic status."
Safety-net hospitals that are not being penalized include University of Mississippi Medical Center in Jackson and Denver Health Medical Center in Colorado, the records show.
The penalty will be deducted from reimbursements each time a hospital submits a claim starting Oct. 1. As an example, if a hospital received the maximum penalty of 1 percent and it submitted a claim for $20,000 for a surgical stay, Medicare would reimburse it $19,800.
Kaiser Health News is an editorially independent program of the Henry J. Kaiser Family Foundation, a nonprofit, nonpartisan health policy research and communication organization not affiliated with Kaiser Permanente.