Levi Aron Behind Bars, But Borough Park Community Still Scarred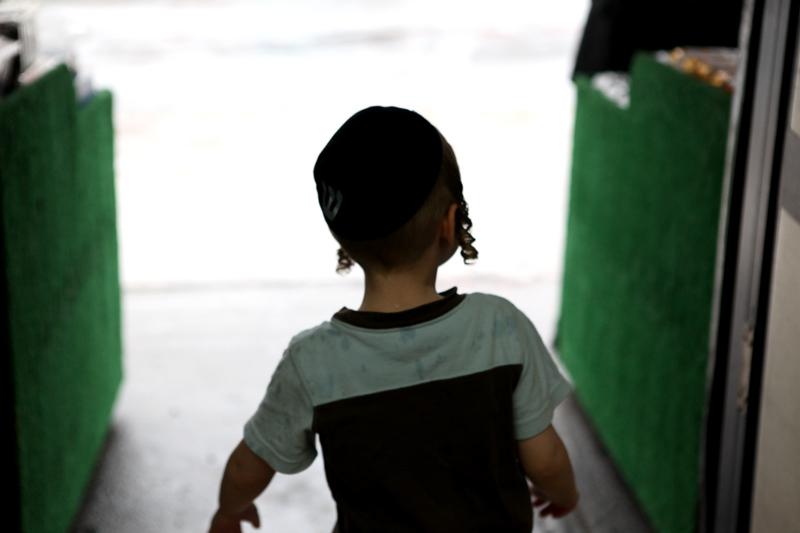 Levi Aron pleaded guilty to killing 8-year old Leiby Kletzky in court Thursday, and now faces 40 years to life in prison. The Borough Park community, where Leiby's dismembered body was found in Aron's refrigerator, is still coming to terms with the fact that it was a Jewish man and a neighbor who perpetrated one of the city's most gruesome crimes in their backyard.
"The only think I hope that comes out of this whole thing is that people become more aware of abuse and what goes on in their neighbor's home," said Reva Goldberg, 65, who was shopping at a grocery store across the street from where Leiby and Aron were last seen.
Renee Salomon lives near Aron and remembers seeing him pass by her home a few times. Standing next to her granddaughter she shook her head, and described him as "peculiar."
"It's a shame and a heartbreak for the community," she said. "I try to be brave, and not to be scared, but I'm scared for every child walking in this community, when we thought this was a safe community."
For Solomon Alner, a psychotherapist who also lives in Borough Park, caution has always been a staple of his parenting. "I was very cautious with my children from day one and I'm not concerned about a psychopath," he said. "I'm concerned about much more than a psychopath."
Molestation, anti-Semitic violence and guarding his children from watching inappropriate videos are more pressing concerns for Alner
But local resident Miriam Fishman admits her behavior has altered since the killing, "especially in the summer time when the streets are empty here in Borough Park I would never allow my 9-year-old daughter to wait for her bus to go to daycare by herself. I would always be there," she said.
Fishman, 40, has five kids and says the killing has had a massive impact on her family and her outlook. "You can never trust anybody, that's all it taught us. Even if the person looks like you or doesn't look like you, looks like he's from your community or from another community, you can't trust anybody."