Chris Christie Tapped to Give RNC Keynote Address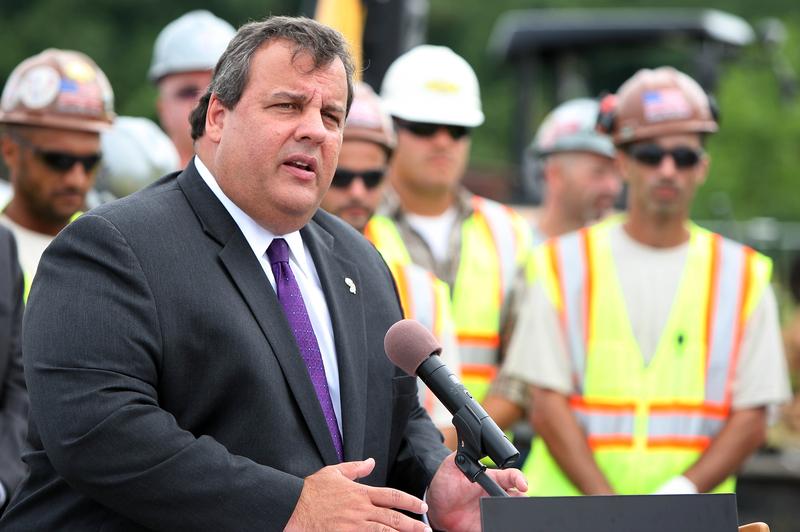 With the announcement that New Jersey Governor Chris Christie will be the keynote speaker at the Republican National Convention in Tampa, Christie's star power is once again being harnessed by the national Republican Party.
The Romney campaign is banking that Christie can help them change the narrative in progress, after the GOP candidate spent the summer accumulating miscues abroad and consistently trailing in polls that show President Obama in good shape in key swing states, even as he presides over a deteriorating economy.
Long Road to Success
Looking at the 49 year-old Christie today, it's hard to imagine that just a dozen years ago he, suffered two potentially career-ending political defeats back-to-back. After being elected in 1994 as a New Jersey county Freeholder - or legislator - running as an insurgent challenger to a well-oiled Morris County Republican machine. He pushed for ending a corrupt pay-to-play culture in New Jersey politics and for open space causes that would increase public spaces. He was in a hurry to get to Trenton.
Just a year later, Christie once again used a primary challenge to take on a Republican incumbent, this time for a State Assembly seat. He lost and by 1997, having alienated a lot of GOP regulars, was himself targeted for a primary challenge for the part-time Freeholder post. He lost.
After that debacle, Christie joined the law firm Dughi, Hewitt & Paluntucci doing work as a lobbyist for the energy and securities industries that were both looking for regulatory relief.
In the 2000 presidential race, Christie and his brother Todd, a Wall Street executive, were such champion campaign bundlers for George W. Bush that their six-figure amounts earned them the designation "Bush Pioneers," assuring access to Bush and the national party's inner circle.
When President Bush picked Christie to be the U.S. Attorney for New Jersey, his lack of experience as a prosecutor or as even a trail attorney raised some eyebrows. But Christie's nomination came just a few months after the September 11th attacks, and once in office, Christie demonstrated strong managerial skills in a position that requires motivating dozens of career government prosecutors. Christie racked up an impressive list of 130 political corruption convictions of Republicans and Democrats.
On two occasions Christie's picks for lucrative outside legal work on behalf of the Department of Justice raised eyebrows.
He picked former US Attorney David Kelley for an assignment after Kelley had previously investigated the investment firm Spear, Leeds and Kellogg - where Christie's brother Todd worked - for allegedly defrauding investors. While Todd Christie was never criminally charged,  two of the people who were plead guilty. The firm ultimately settled the case with regulators by paying $16 million to investors while not admitting any wrongdoing. At the time both Christie and Kelley denied there was any quid pro quo.
US Attorney Christie also tapped his former boss, Attorney General John Ashcroft, to be the special master to implement a deferred prosecution agreement between Zimmer Holdings, a medical device manufacturer, and the US Department of Justice. The legal work was worth tens of millions of dollars.
The Race for Governor
Despite Christie's momentum and national prominence as a US Attorney, he faced a crowded primary field for the GOP Gubernatorial nomination to challenge Governor Corzine in 2009.
As US Attorney, Christie had cultivated strong relationships with high- profile Democrats such as Newark Mayor Cory Booker and had accumulated Democratic supporters in strongholds such as Essex County, where he was born and had grown up.
Gov. Corzine's first term had been tumultous, and any momentum he had hoped to enjoy was partially hampered by his near-death experience in a high-speed auto crash in which he was not wearing a seat belt and his driver, a state trooper, was texting while driving.
A year earlier in the 2008 election, President Obama had carried New Jersey easily. As president he came into the state repeatedly on behalf of Gov. Corzine.
But Christie's anti-tax and anti-corruption message helped him make major in-roads with the so-called Reagan Democrats in Democratic strongholds like Middlesex County, who a year earlier had voted for Obama. espite being outspent significantly by the mostly self-funded incumbent, Christie went on to break the Republican Party's long losing streak in statewide races.
Christie vs. the Unions
It was Christie's battle with the New Jersey Education Association - the state teacher's union - that is behind his quick rise to national prominence. Early in Christie's tenure, as the state was still reeling from the biggest economic downturn since the Great Depression, Christie asked the teacher's union to voluntarily agree to a pay freeze so local school districts could avoid laying off their new teachers.
Christie's abrasive style does get him into trouble. Last year there was the flap over his suggestion to reporters that they "take a bat" to Democratic State Senator Loretta Weinberg, a 79 year-old grandmother who had lost her life savings thanks to Bernie Madoff.
Despite their very public back-and-forth, Weinberg has nice words for the governor. Last week, Weinberg was in a front row at a public event in Hackensack and said she considered his sense of humor one of the keys to his success.
"I consider my sense of humor the ability that has gotten me through life," Weinberg said. "There is part of that in the whole discussion on his weight. Most people would be very embarrassed about talking about it. It's his ability to stand back and look at himself with a light touch which other people find appealing and I find appealing."
Power of a Narrative
So what does Christie have that so few national political figures have? The power of a narrative he has honed in years in the political arena and nearly 90 town hall meetings, which he presides over extemporaneously and candidly.
Christie was born in Newark, but his Irish-Sicilian family pulled up stakes in the midst of the violent social upheaval in the "Brick City" for the suburban safety and excellent public schools in nearby Livingston. He has frequently described his Sicilian mother Sondra as the family matriarch and guiding light, who told the young Christie to always be himself so that he wouldn't "have trouble remembering tomorrow who he had pretended to be yesterday." 
Like Reagan and Roosevelt he has a confident rhetorical style that conveys to a broad audience that he is clear on what he sees as the challenges ahead and how best to face them, something he says both parties in Washington are incapable of doing.
Bob Ingle is a political columnist with the Asbury Park Press and the co-author of "Christie - The Inside Story of His Rise to Power." He says that Christie came from a family strongly imprinted by President Franklin Roosevelt, much as Ronald Reagan was.
"Reagan at one time was a Democrat, a Roosevelt Democrat." Ingle said. "[Christie's] grandmother and mother were Democrats, Roosevelt Democrats. So I think Mr. Roosevelt has influenced both Ronald Reagan and Chris Christie."
Ideologically the 21st century right-wing Christie has little in common with the progressive 20th century FDR, his ease in the public sphere and genuine enjoyment of dealing with his constituents have helped him establish an intimate and authentic connection to the people who come to see him.
Ingle credits Christie with a notable "ability to have a narrative and speak to the American people in ways that they can understand." But Christie likes to work without a script and in the high-wire act that is national presidential politics, that means working without a net.
Christie is known for his brash style of speaking. WNYC has worked up a montage of some of his greatest hits in the audio below: