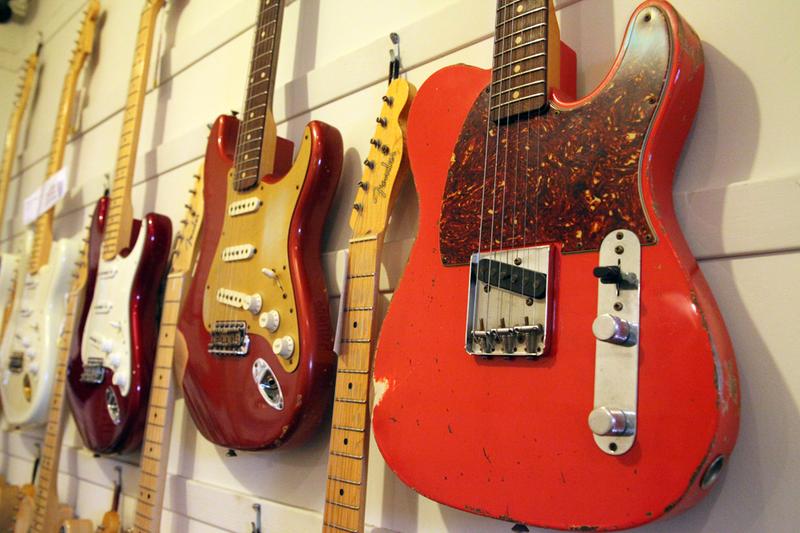 On August 10, 1937, the Electro String Corporation was awarded the first-ever electric guitar patent. Invented by G.D. Beauchamp, the instrument was known as the Rickenbacker Frying Pan.

The new sound of the electric guitar was a dramatic shift from the strum of the acoustic guitars that had been played for centuries. For the first time the guitar could hold its own in a band and it revolutionized the sound of popular music for decades to follow.  

Rudy Pensa is a guitar expert and the owner of Rudy's Music in Manhattan. He discusses the history of the electric guitar, and its evolution into modern culture. A 63-year-old originally from Argentina, Pensa started playing the guitar when he was nine or ten years old. 
"In New York City, John D'Angelico [was] making violins and cellos," he says. "He realized that jazz was starting to get big, and developed this amazing jazz guitar." From there, the electric guitar began to move from the back of the stage to the front. 
By the 1970s, it had rocketed to the forefront of the rapidly growing hard rock scene. Legendary guitarist Jimmy Page of Led Zeppelin was one of the first to perform solos, bending the strings as had never been done before. Pensa hesitates to name him the outright greatest, as rock star Jimi Hendrix was another pioneer of the electric guitar. Gibson.com's list of the top 50 guitarists of all time has Hendrix at the top spot, but the guitar expert is adamant in sharing the top honor between the two masters. 
"I will never say which one is better. I'll put two crowns on each head, the two together," Pensa says. "Hendrix was playing the [Fender] Stratocaster, and Jimmy Page was playing the [Gibson] Les Paul standard at the time."