Judge: Giants, Jets Suit Over Megamall Premature
Thursday, August 09, 2012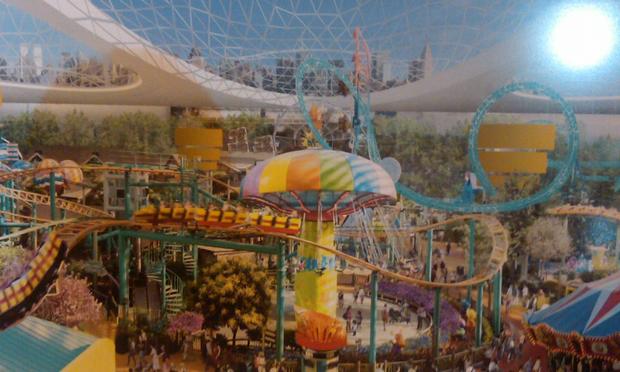 (Bob Hennelly (WNYC))
The teams claim the New Jersey Sports and Exposition Authority violated a 2006 agreement when it allowed developer Triple Five Group to expand the complex beyond its initial design without the teams' approval.
The teams claim the complex, called American Dream, will cause massive parking and traffic problems on game days.
In Thursday's ruling, the judge said it's too early to consider the matter because the sports authority hasn't given the project final approval. He declined to dismiss a claim that the developers proceeded with their plans knowing the sports authority hadn't received the teams' approval.