Radio Rookies and Common Sense Media came together to hold a one week Digital Literacy & Citizenship Workshop with teens from the McBurney YMCA Y Scholars.  The teens learned how to use digital media responsibly and were given the chance to produce a video/audio/multimedia piece. Their stories will be used to inform their peers as well as to help give educators tools to teach young people across the nation about digital literacy and citizenship. 
Common Sense Media asked us to pilot their Digital Literacy and Citizenship modules about issues such as online reputation, innovation, remixing and over-sharing online or TMI (too much information). 
"I learned that over-sharing can become a problem that effects people who want to apply for a job or go to college," one participant said. "I learned many ways to show myself in a positive light online."
Here is an example of a module activity card: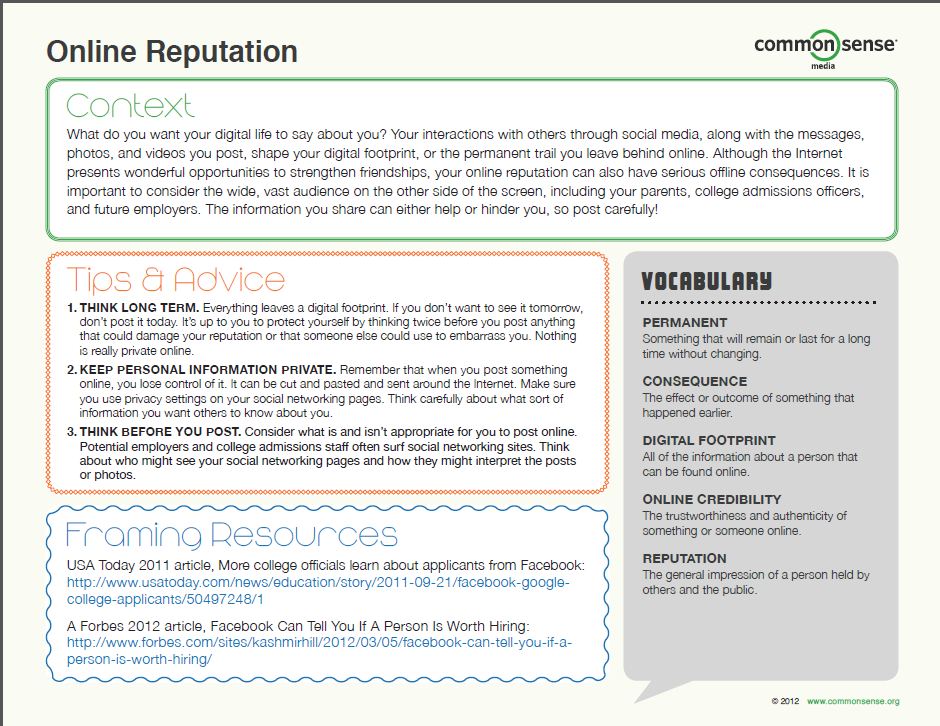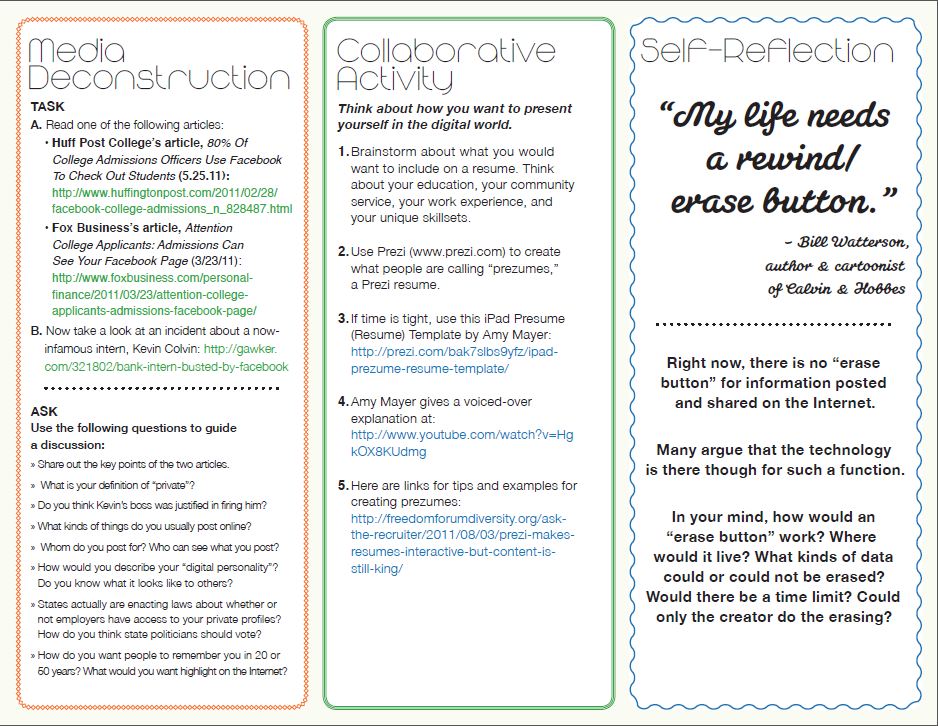 "I will say it was very challenging, because I had to do stuff that I have never done before -- like learning how to introduce myself when I'm interviewing someone," another teen said.
Each group hit the streets to ask people what kind of digital citizens they are. Do they download music illegally? How honest are they on Facebook? How much information do they share about themselves online? 
"It was very fun and taught me skills that I can use in life. It also taught me how to communicate in the streets of NYC."
Check out what they came up with!
Innovation (Allegra, Chayenne, Neisha, & Selena):
Online Reputation (Danielle, Demaris, Naomi, & Zaire):
Oversharing (Bree, Larry, & Callah): 
Remixing (Anasha, Jennifer, & Jessica): 
"This was a cool project and I learned a lot of stuff that I didn't know and that Facebook doesn't teach you. I learned that having an online life, you have to be aware and make responsible choices. And I learned how it feels to be a reporter in the field -- I really like it -- this was the most fun going out, asking people questions, and meeting people from different places in the world and getting different opinions."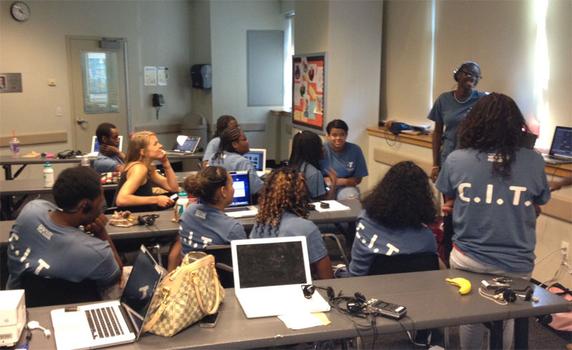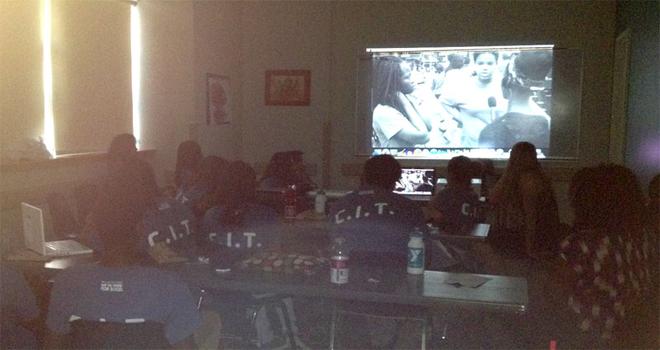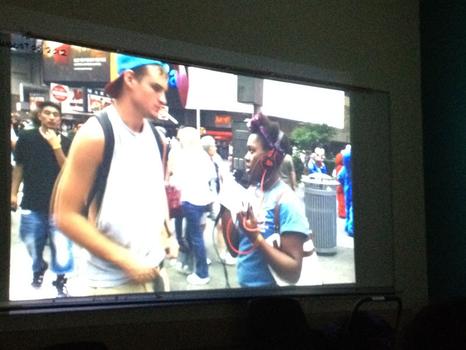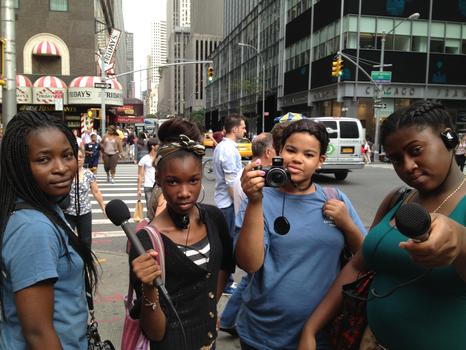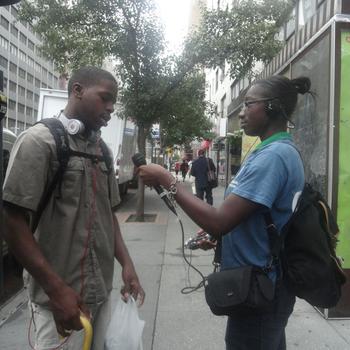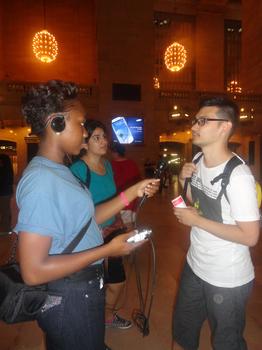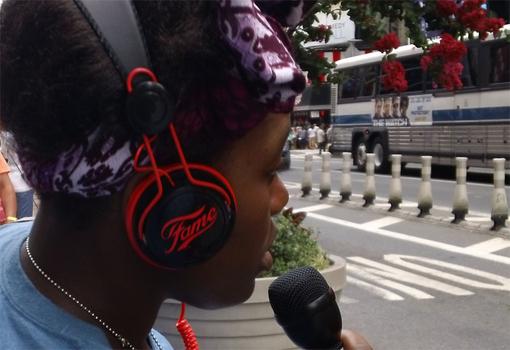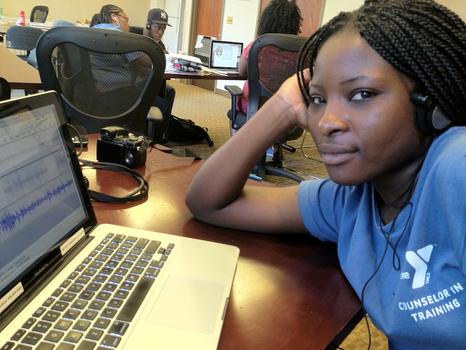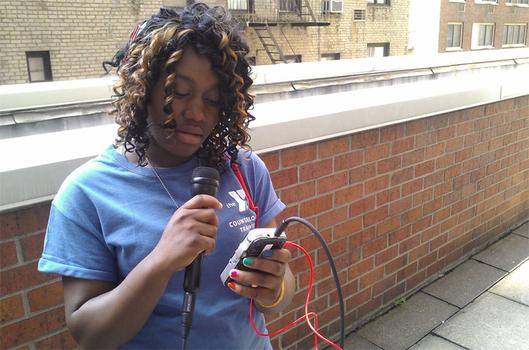 of