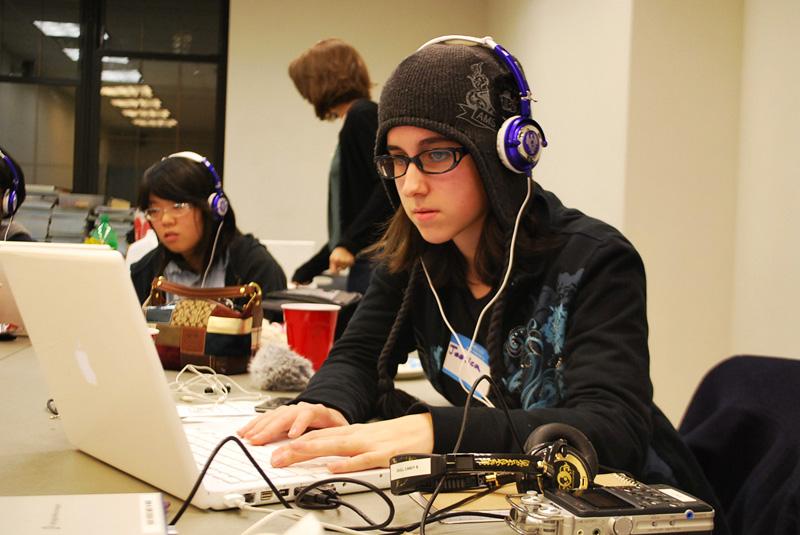 Recently a New York Times article delved into the issue of online gaming and sexual harassment. "Sexism, racism, homophobia and general name-calling are longstanding facts of life in certain corners of online video games." But when do we draw the line?
When online gaming becomes a type of misogynistic and bigoted-bullying that goes beyond the world of avatars.
Radio Rookie Jessica Cernadas loves to play online video games but she's frustrated because most hardcore video games are designed with boys in mind and some of those male players harass her for being a girl gamer.  She's not alone.
In this year's Cross Assault Video game tournament a female gamer was caught on tape being sexually harassed by a team leader.  Over six days of competition her team's coach, Aris Bakhtanians, interrogated her on camera about her bra size, told her "take off your shirt," and focused the team's webcam on her chest, feet and legs. At one point he leaned in over her shoulder and smelled her.
Jessica Hammer, a researcher at Columbia University and longtime player of video games said that women account for between 12% to close to half of gamers, depending on the game type.  Women report greater levels of harassment in more competitive games, like first person shooters (FPS) or fighting games involving strangers.  
"It's hard to get any confidence when you are constantly mocked," Radio Rookie Jessica Cernadas explained, "And the way women are portrayed in (these) games doesn't help either."  In her story, Level Up, Jessica explores why girl gamers have such a difficult time in the gaming community. 
Level Up also aired on NPR's All Things Considered.  In the listener comments Jessica received a lot of praise for telling her story, but she also received some very hurtful responses.  This subject packs a lot of heat.  Hopefully a gaming convention panel, "Ending Harassment in Gaming," will help bring some equity into this male dominated world.