NYPD Returns to Alleged Etan Patz Killer's Bodega in Soho
Police are going in and out of the basement in Soho at West Broadway and Prince Street where Etan Patz was allegedly killed in 1979 as part of an investigation related to the case.
The shop above it was a bodega in the 1970s, and is where the suspect in the case, Pedro Hernandez, once worked. Police have said Hernandez confessed to strangling Etan in the basement of the bodega, and disposed of the body in a trash bag left on the curb.
The shop is now an eyeglass store.
Officers are going and up and down to the basement through a storm door on the sidewalk. A black tube was draped over the opening and barricades are keeping onlookers away. 
An NYPD spokesman confirmed there is some activity related to the Etan Patz case at that location, but would not give further details.
Spokesman Paul Browne told the AP the search wasn't based on new information.
The 51-year-old Hernandez was arrested in May and is currently in the Manhattan Detention Complex. He has an October 1 court appearance.
He confessed to the crime, but the NYPD has said it has no physical evidence or motive proving that he killed the 6-year-old boy in the case.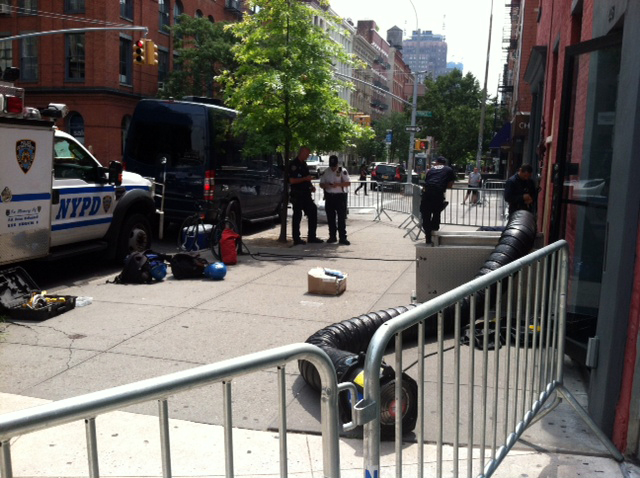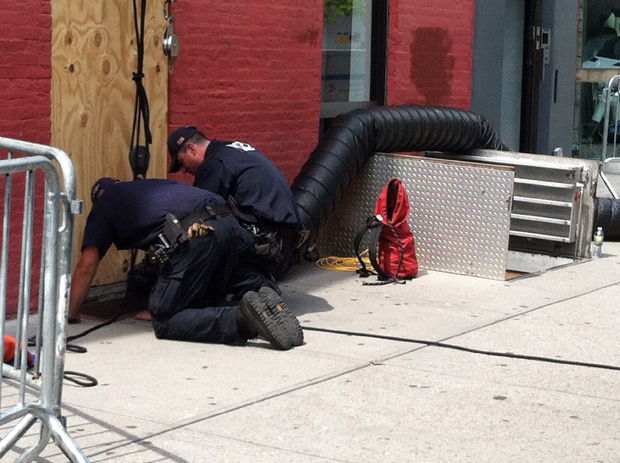 A black tube comes out of the basement, where Pedro Hernandez confessed to killing Etan Patz in 1979 (Photo by Annmarie Fertoli).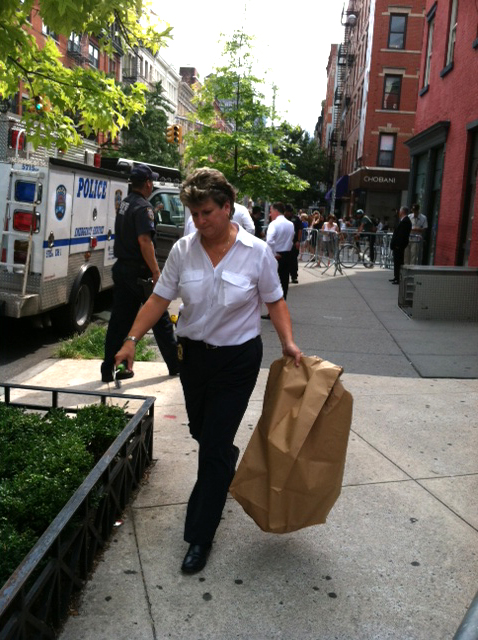 A sixth brown paper bag removed from former Soho bodega where Etan Patz was allegedly killed (Photo by Annmarie Fertoli).
With reporting by Annmarie Fertoli and Stephen Nessen.