Share Your Memories: Remembering 'A Chorus Line' Composer Marvin Hamlisch
Tuesday, August 07, 2012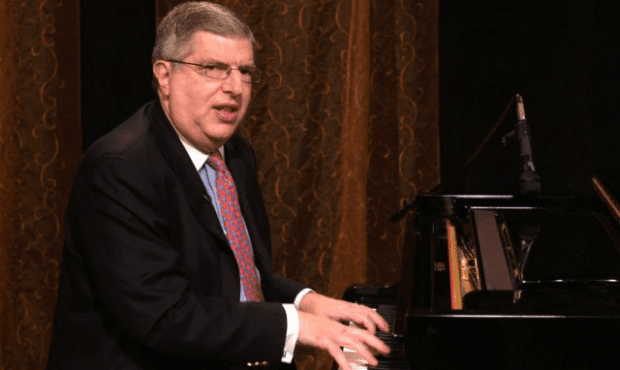 (Phil Konstantin)
"A Chorus Line" composer Marvin Hamlisch, who died Monday, was remembered by his fans for his indelible mark on Broadway and in film.
WNYC asked fans near the Great White Way how they would remember the Academy Award- and Tony-winning composer, who died at age 68:
"Some of his compositions are part of the soundtrack of my young adulthood. To know that he's passed is another loss in the music world."

— Nancy Fisher, 64, from Riverbank, Calif.

 "The only thing I can tell you is if Barbra (Streisand) said to sing it, and he played it, then I listened, that's me."

— Peter Ann Siehl, 61, Ohio.

"It (his music) was entertaining, like jumping,"

— Carli Li, 50s, from Philadelphia

"It was always just very nice and soothing to me when I heard it, his music."

— Jan Davenport, 67, from Palm Coast, Fla.

"I'm very old school, so I loved 'A Chorus Line.' I do love his music very much. It's sad to hear he passed away. I'm sure it's a huge tragedy, but I think it'll be interesting to see in the next coming days and weeks, bringing back that memory of him, will be interesting to see."

— Jessa Orme, 29, from Salt Lake City
More in:
Stephen Nessen reports for the WNYC Newsroom and can often be heard live on Morning Edition.