First Pictures from Curiosity's Martian Adventure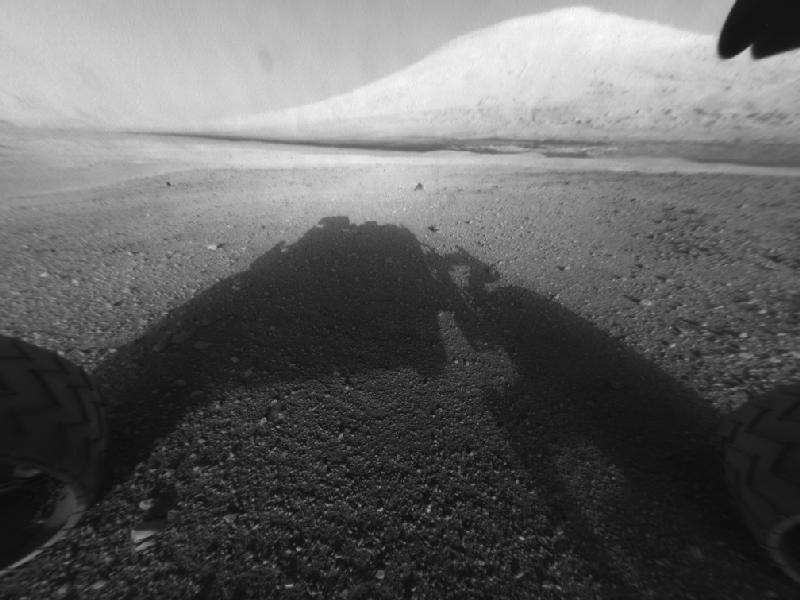 NASA is marveling over the Mars rover's first photographs — grainy, black-and-white images of Martian gravel, a mountain at sunset and, most exciting of all, the spacecraft's white-knuckle plunge through the red planet's atmosphere.
Curiosity, a roving laboratory the size of a compact car, landed on target late Sunday night after an eight-month, 352-million-mile journey.
The mission team is awaiting full-resolution frames of the descent - a process that would take some time. Once they're sent back, it'll be the first full glimpse of a spacecraft landing on another world.
NASA has released a low-resolution video of the Curiosity during the final few minutes of its descent to the Martian surface. It shows the protective heat shield falling away as the rover plummeted through the Mars' atmosphere, and dust was being kicked up as it was lowered by cables inside a crater.
Cheers and applause echoed through NASA's Jet Propulsion Laboratory, and engineers hugged, high-fived and thrust their fists in the air after signals from space indicated the vehicle had survived the harrowing descent through Mars' pinkish atmosphere.
JPL Director Charles Elachi likened the team to Olympic athletes: "This team came back with the gold."
"Everybody in the morning should be sticking their chests out and saying, `That's my rover on Mars,'" NASA Administrator Charles Bolden said on NASA TV.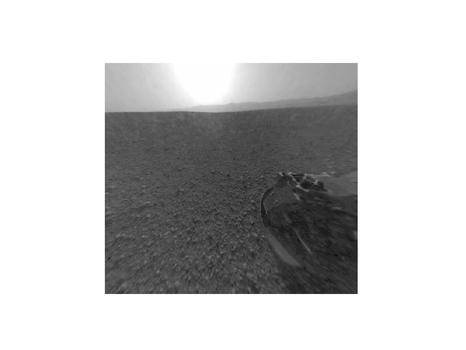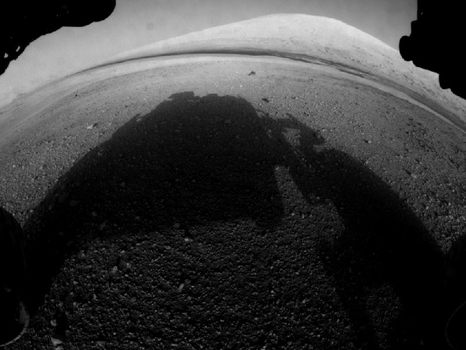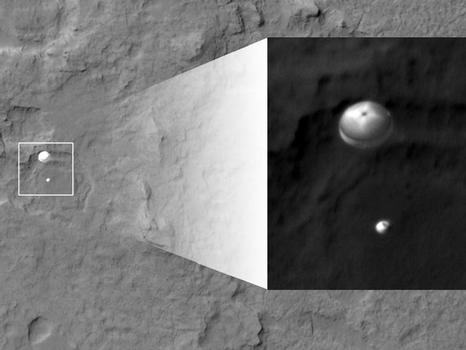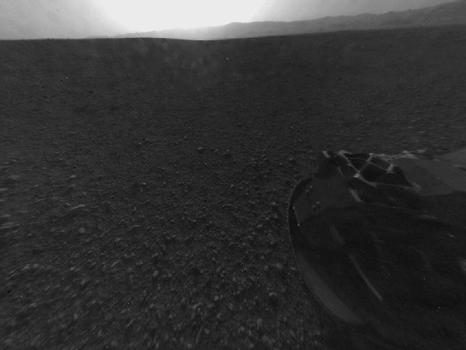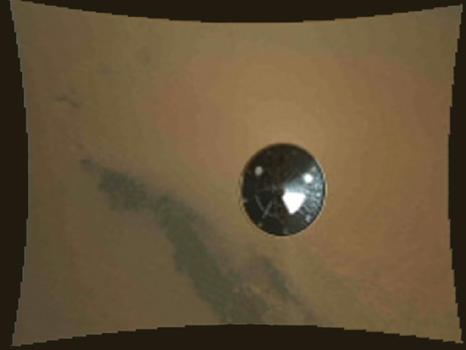 of