German Science Writer Willy Ley on 'Rockets, Missiles and Space Travel'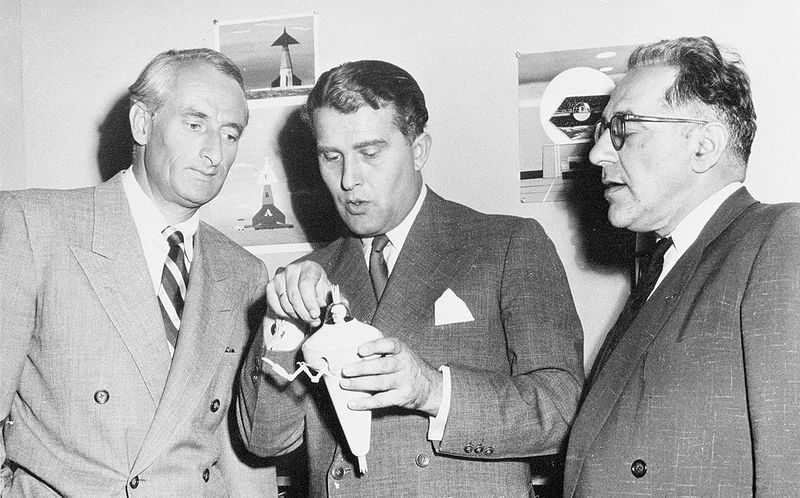 On this 1957 broadcast of The New York Herald-Tribune Books and Authors Luncheon, the German-American scientist and science writer discusses satellite technology and the recent launch of Sputnik.
Ley, who host Irita van Doren calla the "leading popular historian of rockets and space travel," wrote his most important book, "Rockets, Missiles and Space Travel," in May 1944. By 1946, advancements in space exploration technology compelled Ley to add two chapters on World War II rockets. By this presentation in 1957, Ley needed to make further revisions. In fact, advancements were moving so quickly that Ley had begun work on a new edition.
Listen to Ley's entire speech to the assembled readers -- and be sure to stick around long enough to discover who is requesting all of the seats on the first shuttle to the moon!
Audio courtesy of the New York City Municipal Archives.