Mayors Demand Candidates End Gun Violence, As Shooting Erupts in Wisc.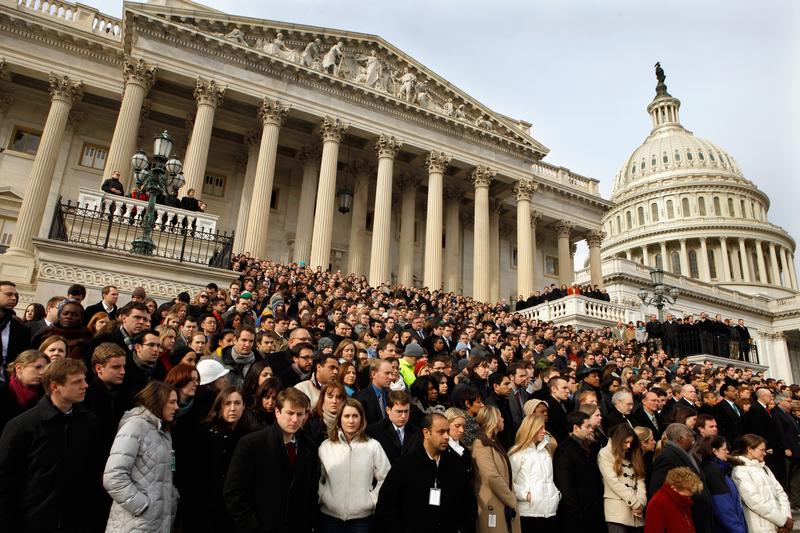 A bipartisan coalition of 700 mayors continues to press both presidential candidates on their plan to reduce gun violence – the same day another mass shooting is shaking a community in the suburbs of Milwaukee, Wisc.
In a major Sunday morning ad buy, Mayors Against Illegal Guns released a television commercial featuring survivors of the 2011 mass shooting in Tuscon, Ariz., that left six people dead and 13 others wounded, including Representative Gabrielle Giffords.
Shortly after the group's ad was first broadcast, media reports began to emerge Sunday morning about a shooting at a Sikh Temple in a suburb of Milwaukee. Police say at least seven people are dead, including the gunman. Details are still emerging about the shooting.
The confluence of events seemed to underscore the ad's core message, demanding a plan from the presidential candidates about how each would prevent the types of catastrophes that have unfolded in Tuscon, Ariz., Aurora, Colo., and now Oak Creek, Wisc.
In alternating narration, a teacher, a veteran and a mother plead for President Barack Obama and Governor Mitt Romney to take a stand.
"Fourty-eight thousand Americans will be murdered with guns in the next president's term," the ad stated, "that's three Aurora shootings every day."
The ad was paid for by the Mayor's Against Illegal Guns action fund, which Mayor Michael Bloomberg is a substantial contributor. A spokesman for Bloomberg described it as a six figure ad buy.
It first aired Sunday, in the Washington, DC, market during NBC's Olympics coverage, ABC'S "This Week with George Stephanopoulos," "Face the Nation" on CBS, "State of the Union" with Candy Crowley on CNN and "Fox News" Sunday with Chris Wallace.
The ad will continue to air early next week on CNN, FOX and MSNBC.