East Village Vinyl Destination for Hit Makers and Global Junkies to Close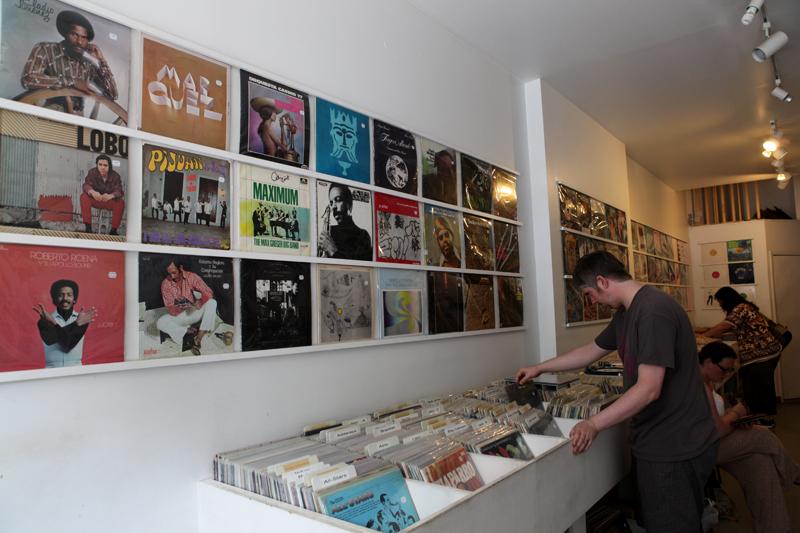 When Dr. Dre needed a fresh sample for his 2001 hit single with Snoop Dogg, "The Next Episode," he hit up East Village record store co-owner Jared Boxxs's shop Sound Library. Dr. Dre walked away with the David McCallum album "Music: A Bit More of Me" and a Billboard chart topper.
Boxx, who has been selling records in the East Village for 15 years, opened Big City Records NYC six years ago with fellow vinyl junkie Steve Harrigan. The hole in the wall is only identified by the white spray paint above the entrance that reads: "Buy-Sell-Trade."
But like many record shops in Lower Manhattan, increasing rent means Boxx can no longer afford to keep the brick and mortar open. It's slated to close at the end of August.
On a recent afternoon, Boxx dropped a funky, and rare record by Gary Bartz on the turntable and chatted with a customer, Damon Ryker, visiting from New Zealand. Ryker was on the hunt for Latin records, which he can't find in New Zealand, and any David Axelrod he could get his hands on. Ryker, 37, said he lived in the Village in the '90s and shipped about 40 crates of records he'd collected, mostly from Boxx's previous record stores, A-1 Records and Sound Library.
"I'm happy to catch it at the end, but sad to a see a store like this go away from the city," Ryker said.
Boxx said he cultivated a unique clientele over the years that included many international customers looking for old jazz, Latin music and hip hop, as well as music producers and DJs like Q-Tip, DJ Premier, Kenny Dope, DJ Spinna, Rich Medina, Bobbito, Dimitri from Paris and Danny Krivit.
"It was a dream come true to meet all these people and us to share this space and time together within hip hop where it was this sharing of ideas through the medium of music," Boxx said.
Boxx got into vinyl through watching hip-hop DJs spin records. After he opened his own store, he was amazed to hear records he sold sampled on albums and played on the radio. "It stood the test of time. Cassettes and CDs have fallen by the wayside, but vinyl is still this medium that really brings people together still, the tie that binds," he said.
While the store front is closing, Boxx will continue to sell his records at Discogs and Ebay, which is where the majority of his profits come from anyway. His current stock will go to a work space at 2181 Springfield Avenue in Vauxhall, N.J, where anyone is welcome to visit, but he doesn't expect many of his customers from the five boroughs will make the trek out there.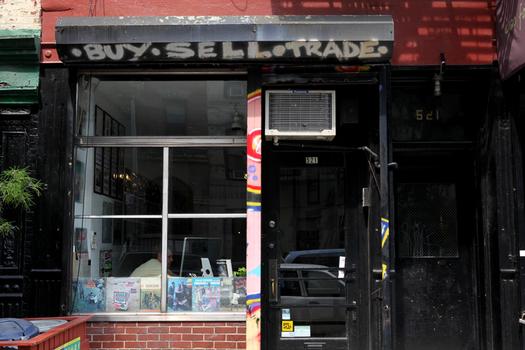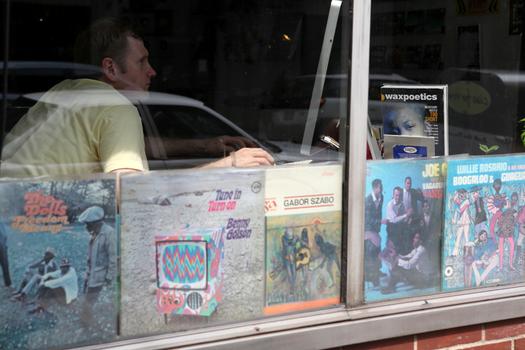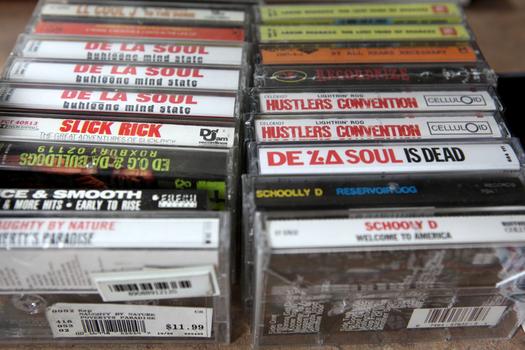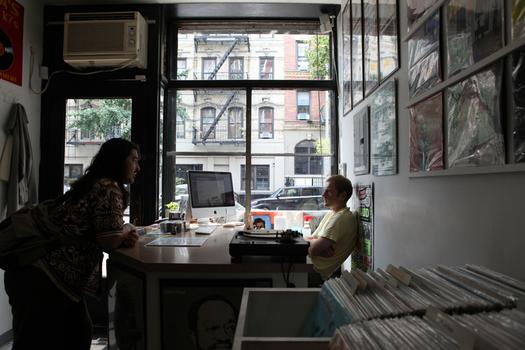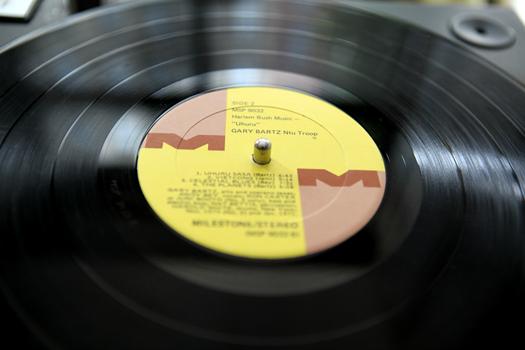 of