'Embracing Geography': Does New York City Incubate Poets?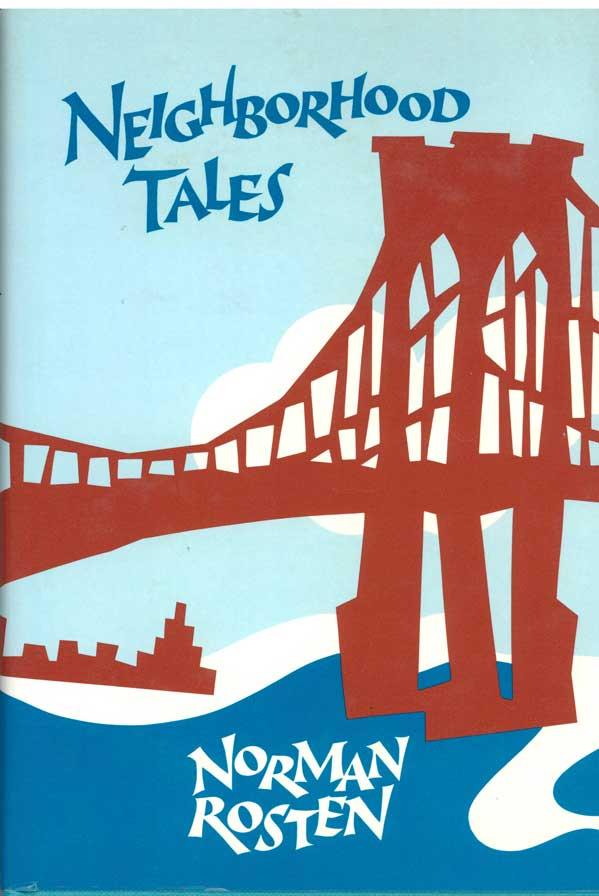 Poet, playwright, and novelist William Packard moderates this 1968 broadcast: Is there a New York poet?
Joining Packard are the poets Stephen Stepanchev and Norman Rosten. Originally from Chicago, Stephanchev is the author of a critical survey of American poetry since 1945. Rosten, a native New Yorker and recipient of a Ford Foundation grant, is the author of several books of poetry and the plays "Come Slowly Eden" and "Thrive Upon the Rock." Packard himself was considered part of the circle of poets to which the broadcast is devoted, yet he separates himself from them in service of objectively posing the question of the night.
The broadcast begins with some lines from Hart Crane's paean to New York, "The Bridge":
Performances, assortments, résumés
Up Times Square to Columbus Circle lights
Channel the congresses, nightly sessions,
Refractions of the thousand theatres, faces
Mysterious kitchens.... You shall search them all.
Someday by heart you'll learn each famous sight
And watch the curtain lift in hell's despite
You'll find the garden in the third act dead
Finger your knees---and wish yourself in bed
With tabloid crime-sheets perched in easy sight
This discussion program on New York Poets is an extension of (or advertisement for) an upcoming course given at New York University in which Stephanchev and Rosten plus some of the other poets who are said to be New York Poets - Andrew Glaze, Louise Bogan, Kenneth Koch, Louis Ginsberg, Isabella Gardner, and May Swenson – come to the class and read their work.
Packard asks the in-studio poets what it means to live in New York City, to write and to let the experience of New York City come into one's own poetry.  As Robert Frost is associated with New England or William Butler Yeats with Ireland, what is the equivalency in a New York Poet? How does the City "impinge on" or influence the poetry that they are writing?
Stephanchev is the first to answer:
I think it is a matter of geography in part. I like being in the City. It's a very vital place. I have a sense of the compression of time and space here. It supplies me with images, of course. I like the verticality of the buildings and the contrast in the horizontality which I suppose is a kind of humility one feels… Then of course there are the bridges -- symbols of union for Whitman and Hart Crane and other poets. And the sense of being on islands…you get a sense of being in a world of both sea and land.
Rosten's answer to Packard's question is:
When you're trapped in New York...you don't fight to escape it. After a while, you fight to absorb it. You want to absorb it -- it's around you. You find that where you live is, in a way, an accident and you've let the City...accrete [sic] around you, and you use it. After all, wherever we live, we use our environment, and we use our life. And living in the city is a very manifold environment -- there are just a fantastic amount of things going on. And if you can stay awake long enough, you can take a lot of them in... Of course if you're Chicago or possibly Los Angeles or New Orleans, I suppose you have a city to contend with, but it's our theory…that New York has some special quality for the poets that live within it.
From that answer, Packard picks out the sense of claustrophobia conveyed by Rosten and questions Stephen Stephanchev about it.  Stepanchev's answer:
It's a place of paradoxes, of course, and you sometimes feel trapped...there's the sense of being forced in upon yourself in the midst of millions. Sometimes when you're in Manhattan, for example, you have a feeling that you're in a bus station. You never see the same face twice. And you do feel a kind of ghostliness about it all, and you want to escape. But I think there are positive aspects, too...The aloneness on the one hand, and the tremendous crowds on the other...There is a kind of intensification here. In a sense, the whole city is a kind of poem...It's compressed.
We come to find out that Stephanchev and Rosten actually do not live in Manhattan but in Brooklyn Heights and near the Queens College campus, respectively. Though touched on briefly, this fact is mostly ignored, except for Rosten's brief cheer for Brooklyn's lower rents.
When Packard asks if Stepanchev and Rosten consider themselves to be New York poets, Stephanchev asserts that:
There is a kind of awareness that I think living in New York City makes inevitable that isn't operative elsewhere. Here, all the means of communication are constantly at us -- we see more...It's an expansion of consciousness. We have a wider expansion of consciousness in New York City than perhaps we would have elsewhere.
Ironically, it's Rosten, the native New Yorker, who takes a more geographically egalitarian stance when it comes to considering himself a New York poet. He says that the possibility that a brilliant poet will emerge in the form of a farm boy from Arkansas should not be excluded and that wherever the poet is, he uses that location in his work.  He speaks of the ability to look away from all the bustling possibilities in the city but to know and feel that they are present.  He implies that the feeling derived from this ability is a source of energy for the poet writing in New York.
Packard asks what the poets think New York City will be like 40 years from now (in approximately 2009). Norman Rosten replies that he hopes it's still afloat and that people will be a bit more numb to things and will be moving around in a slightly unearthly way. Stephen Stepanchev thinks "the thrust skyward will be accelerated. Buildings will be even taller and more of the utilities will be underground."
The answer to the question "Is There a New York Poet?" is, then, "yes." But discussions about poetry can be vague and amorphous without actually reading the poems at hand -- and because this discussion is meant as an accompaniment to the subsequent course being taught at NYU, the poets here decide to save reading and writing for the class. As a tantalizing reminder, Packard closes as he had opened, with reading the same few lines from "The Bridge" by Hart Crane.
Audio Courtesy of the NYC Archives Municipal Archives WNYC Collection.