Teens Talk Global Justice at New Summer Camp
Some New York City teens got a lesson in global justice this summer.
A new summer camp run by the Red Cross of Greater New York taught teens about humanitarian law and how it's applied in global conflicts.
"International humanitarian law is enacted during times of conflict, and it's basically used so that we can protect vulnerable populations such as civilians, non-combatants, prisoners of war," explained Youth Programs manager Amanda Crabbe. "We also focus on children and women and the wounded, so people who are wounded during combat, who are no longer fighting."
Thirteen students from across the city met for four weeks , hearing from volunteers working around the world, taking field trips to the United Nations and the Holocaust Center at Queensborough Community College, and getting a crash course in humanitarian law,
Seventeen-year-old Dahlia Abbas, who will be a senior at Forest Hills High School next year, said the program strengthened her interest in pursuing a career in medicine, but she also hopes to travel.

"My goal in life is to actually grow up and go to these countries and be able to influence people to do better stuff, and to help people that are in these situations," she explained.

The students also picked a topic to delve into deeper during the four week long camp.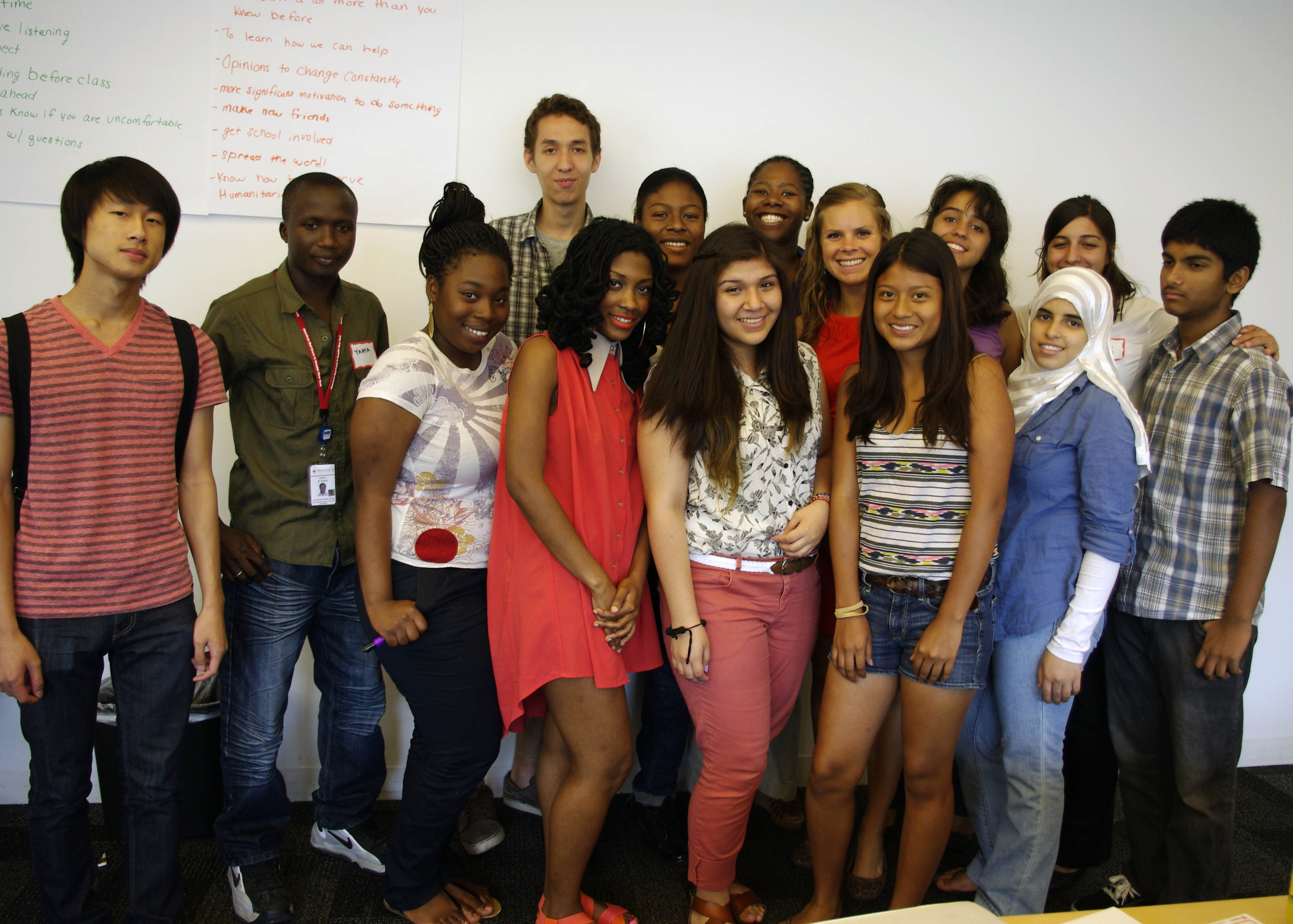 Sixteen-year-old Johanna Monge, who will be a sophomore at Brooklyn Tech High School, studied exiles of the 1979 Iranian Revolution – including how they struggle with identity after leaving their native countries.

Monge, who's thinking about a career in anthropology, wants to continue to learn about other cultures.

"You can enact it towards…going to different countries and respecting their customs and everything during times of conflict, and that can really help," she said.

Monge said she's also planning to work with a fellow student at her high school who also participated in the Red Cross camp to raise global awareness among their peers.

This is the first year the Red Cross of Greater New York ran the summer camp, which was free of charge for city teens.