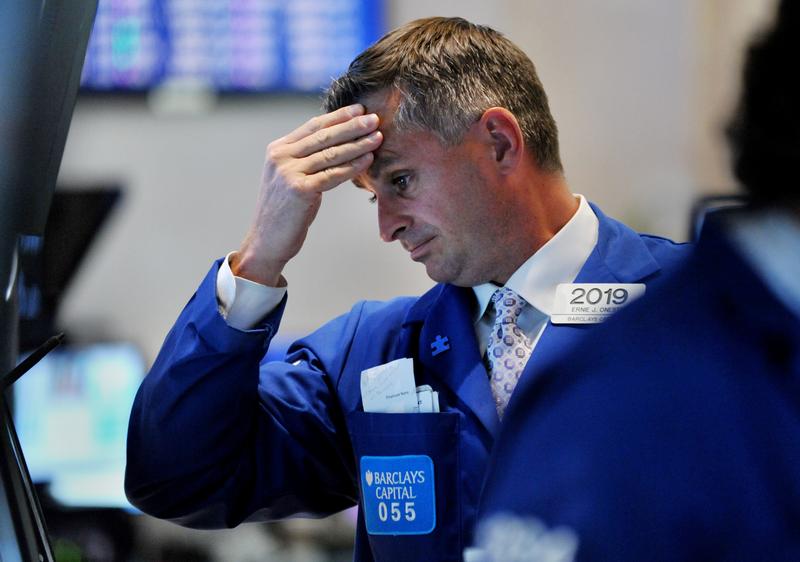 There's a lot of hand wringing going on over the stability of financial markets after a wild morning of trading this week. 
By all accounts, a computer glitch in the trading program at Knight Capital caused the firm to buy and sell millions of shares of stocks of nearly 150 companies. 
In the end, the New Jersey based company said the malfunction will cost it $440 million.  That's stoking worries it might file bankruptcy.
What can't be measured as easily is how yet another stock trading problem — Facebook's stock offering, the "flash crash" — will change investor confidence in the markets.
While data from the Investment Company Institute shows people have been pulling money from stock mutual funds every month since April of last year, it's more likely because they're worried about the dismal state of the economy than traders (albeit the electronic kind) gone wild.
It's the drop in confidence in the economy that will likely be the real driver for where the market goes in the months before the presidential election.
And which direction the market goes might just tell us who's going to win.
Sam Stovall, the chief equity strategist at S&P Capital IQ, and his team crunched the numbers, going back to 1900, and found that 80 percent of the time when the S&P 500 rises from July 31 to October 31 in an election year, the incumbent is re-elected. If the index falls during those three months, 88 percent of the time, the incumbent loses.
So, what will move the markets in either direction before November 6? 
A positive move might be further stimulus by the Federal Reserve in September after it decided to stay the course this week.
But even if that happens, if unemployment fails to drop significantly before the election, they'll be a lot of pressure pushing stocks down.
And let's not forget that what happens in Europe doesn't stay in Europe.  Not good for stocks. 
And back home, Congress's inability to agree on budget matters is taking the country straight for that fiscal cliff of automatic tax hikes and spending cuts.  Definitely not good either.
So while past performance is not a guide to future returns, the case is strong — so far — that stock performance can tell us who'll be in the Oval Office next year.