Eleanor Roosevelt's Hidden Talent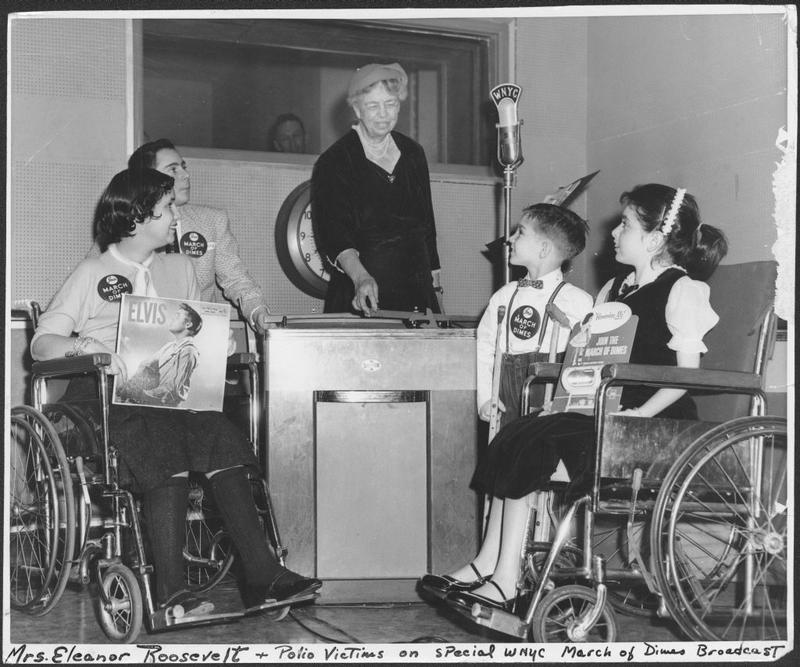 To generate interest in a series of talent shows benefiting the 1957 March of Dimes, Eleanor Roosevelt tried her hand as an amateur disc jockey on WNYC.
"I think I'm beginning to get the feeling of my new career," the former First Lady remarked. "Just sitting down, saying nothing and spinning records is extremely peaceful for a change. Is this all I have to do?"
In this excerpt from February 6, 1957, Mrs. Roosevelt takes requests from her studio audience, and finds out just 'what the kids are listening to these days.'
This article originally appeared as part of the From the Archives show.
Audio courtesy of the NYC Municipal Archives WNYC Collection.