Vote: What's NYC's Most Annoying Sound?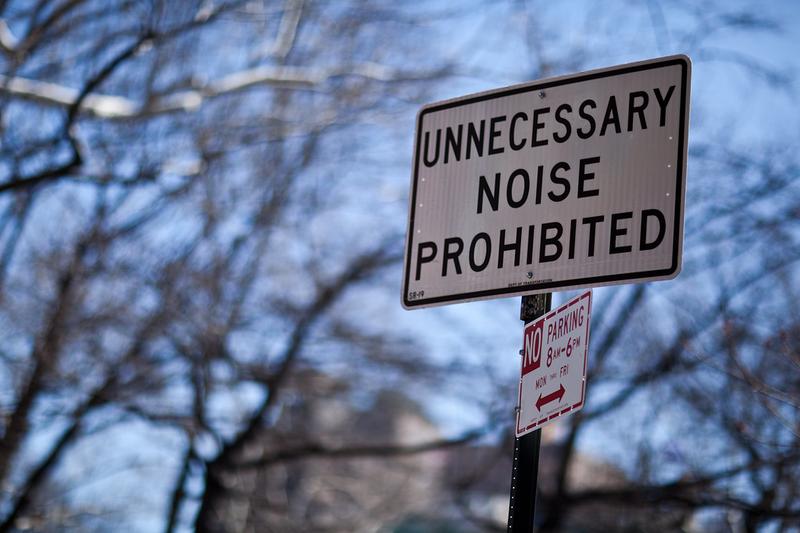 UPDATE: The results are in! Car Alarms def MTA Emergency Exits to win as the NYC sound that #ANNOISE you the most!
Semifinals Results: MTA Emergency Exits def Motorcyles | Car Alarms def Subway Stereos
Quarterfinals Results: MTA Emergency Exits def Loud Conversations | Car Alarms def Yankee Fans | Subway Stereos def Garbage Trucks | Motorcycles def Subway Screech
Round of 16 Results: Loud Conversations def NYC Politicians | MTA Emergency Exits def Ice Cream Trucks | Subway Screech def Subway PA Announcements | Loud Motorcycles def Jackhammers | Yankee Fans def Gum Chewing | Car Alarms def Firetrucks | No Headphones def Nail Clipping | Garbage Trucks def Idling Buses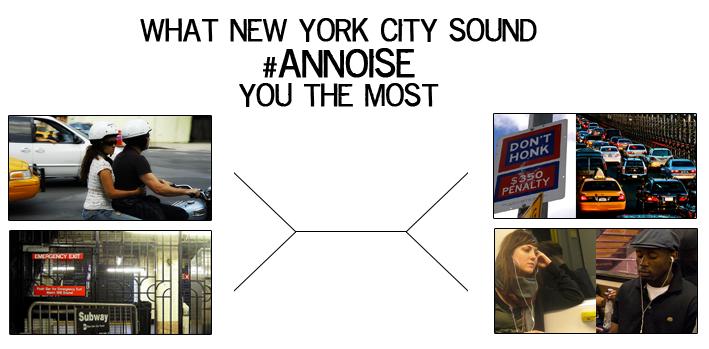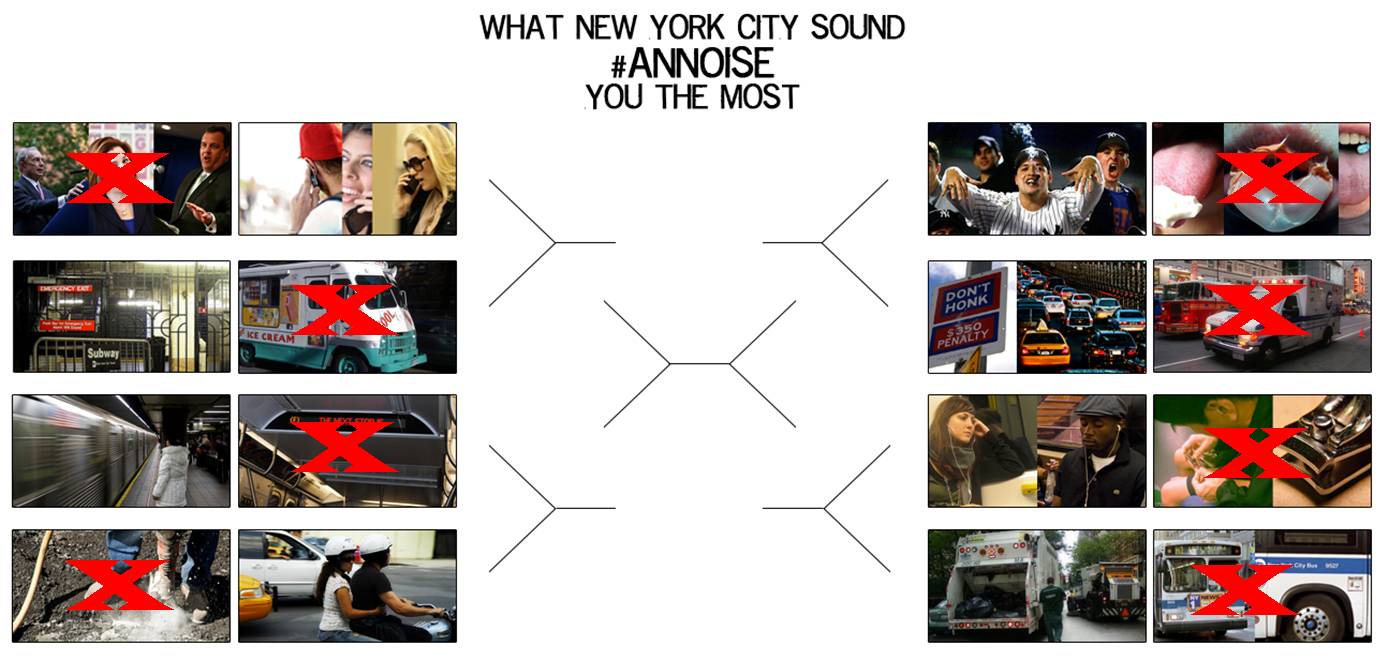 What NYC Sound Most #ANNOISE You?
We asked you what New York City sound most #annoise you. We've compiled your responses and picked 16 contenders for the most obnoxious city noise. Now it's your turn to vote!
Bracket Schedule
Round 1
Round 2
Round 3
Championship
ACTIVE
Mon Aug 6, 10:00 am
Wed Aug 8, 10:00 am
Fri Aug 10, 10:00 am