Funeral For 4-Year-Old Boy Becomes a Call to Action
The short life of a young boy killed by a stray bullet at a basketball tournament in the Bronx was remembered Wednesday night in Harlem.
Lloyd "Chris" Morgan's mother, Shainne Normon, wept as she described her mischievous, basketball-loving son while standing next to his small white coffin.
"Chris brought joy to all of our hearts everyday from when he would wake up in the morning to ask for pancakes for breakfast or just a banana-his favorite fruit," she recalled.
The pews at Mt. Neboh Baptist Church were filled with hundreds of mourners. Many said they didn't know the family, but came to lend support and speak out against violence. Elected officials also came to pay their respects including prospective mayoral hopefuls, Council Speaker Christine Quinn, Bill Thompson and Comptroller John Liu.
During the service, Reverend Al Sharpton, who said he'd never eulogized such a young child, took a moment to address the politicians directly.
"I will tell you who the next mayor is going to be, I'll tell you who the next Congressman is going to be, the one that stops and says let the babies live," Sharpton said. "Don't come smiling at us, earn our vote by standing up for our babies," declared Sharpton, who said the boy's death should be on everyone's conscience.
Lloyd Morgan's casket was carried in and out of the church by the Harlem Youth Marines.
Colonel Gregory Collins, who helped found the organization, said they volunteered to be pallbearers at the service to honor a fellow Youth Marine Cadet named Ackeem Green who was also shot and killed on a basketball court two months ago. Collins was visibly distressed after walking from the hearse.
"It's not safe to be in the parks anymore, it's not safe to go to school anymore; it's not safe to do anything anymore because of gun violence the gangs are just out of control," he reflected.
As mourners spilled out onto the sidewalk on the blocks around the church, people lingered and discussed next steps, many vowing to find ways to try and honor young boy's life. Community leaders say they're planning to convene a meeting on Monday to come up with solutions that will address recent violence in the city.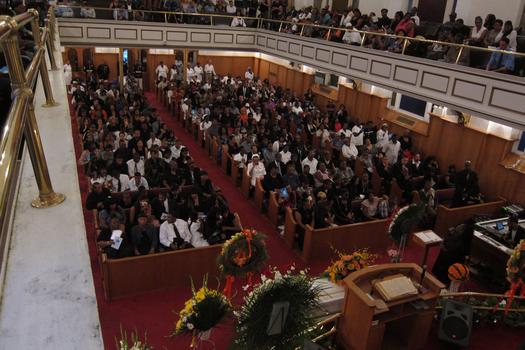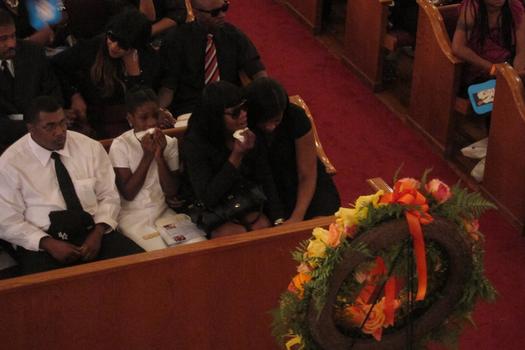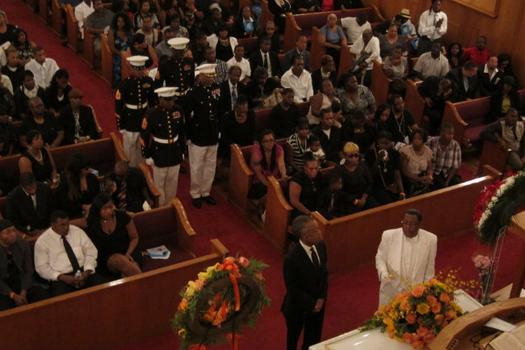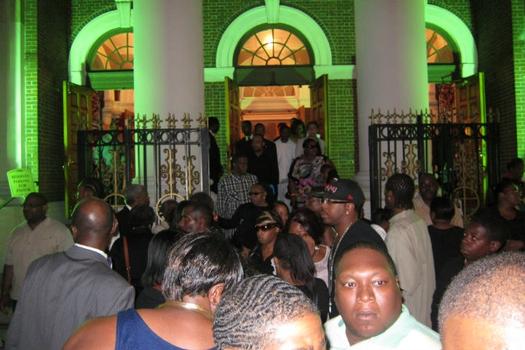 of