The Icelandic band Sigur Rós - complete with wind, brass and string players - brought their soaring eerie melodies and crashing waves of sound to Celebrate Brooklyn's Prospect Park concert series on Tuesday night. Stream the entire show, which was recorded by WNYC in conjunction with NPR Music, and check out photos below.
Recording engineers: Edward Haber (technical director), Damon Whittemore & Kristin Mueller (joint music mix), Josh Rogosin, and George Wellington.
Setlist:
1. Ekki múkk 2. Varúð 3. Ný batterí 4. Í Gær 5. Vaka 6. Sæglópur 7. Svefn-g-englar 8. Viðrar vel til loftárása 9. Hoppípolla 10. Med blóðnasir 11. Olsen Olsen 12. Festival 13. Hafsól 
Encore: 14. Glósóli 15. Popplagið 
(Courtesy of Setlist.FM)
Audio is no longer available for this feature.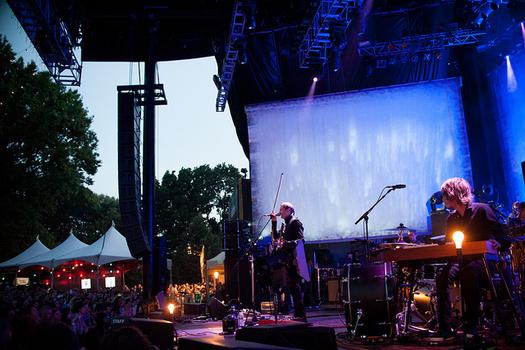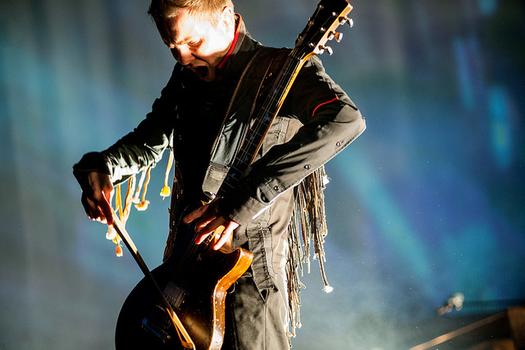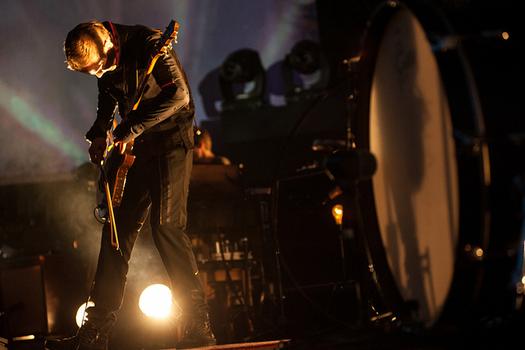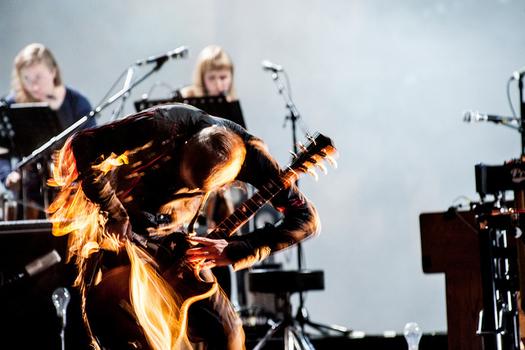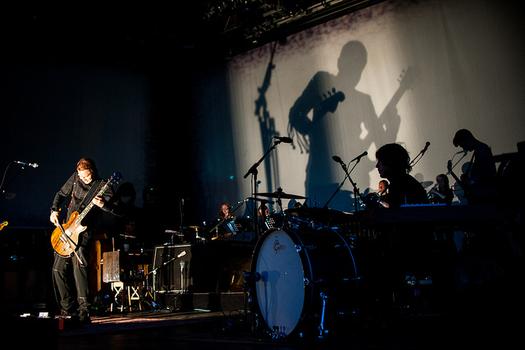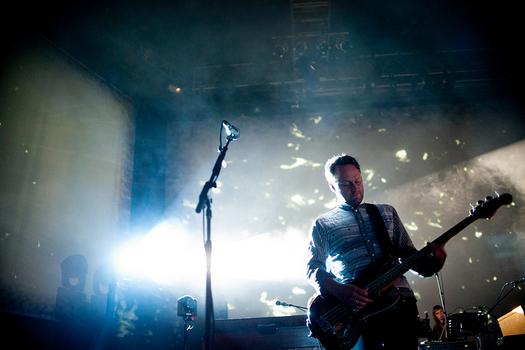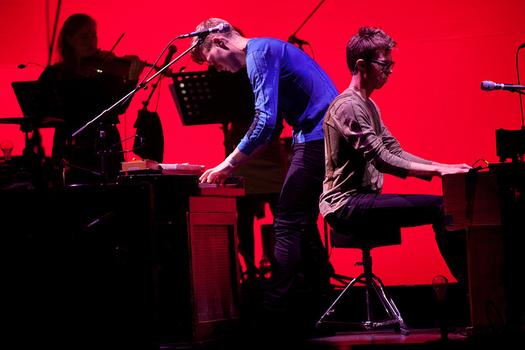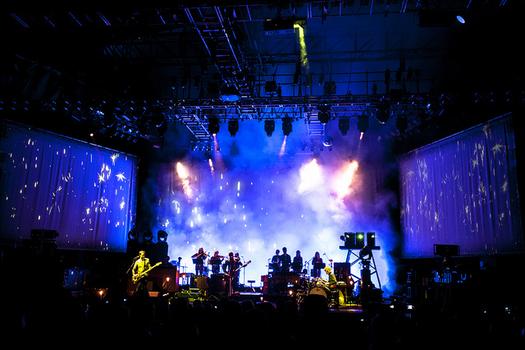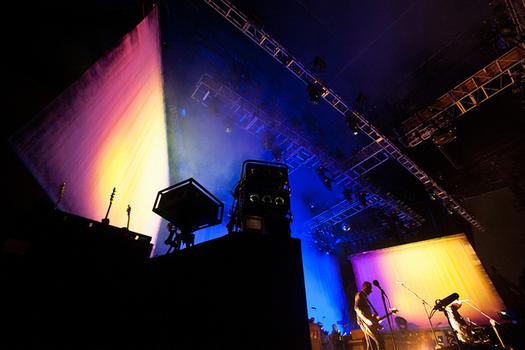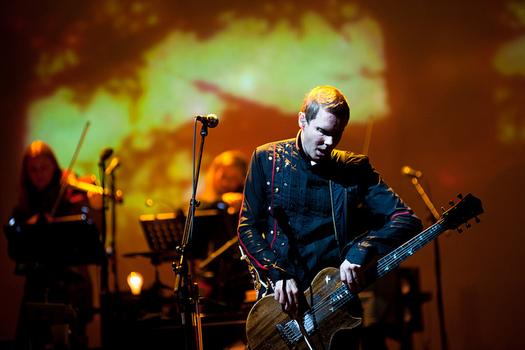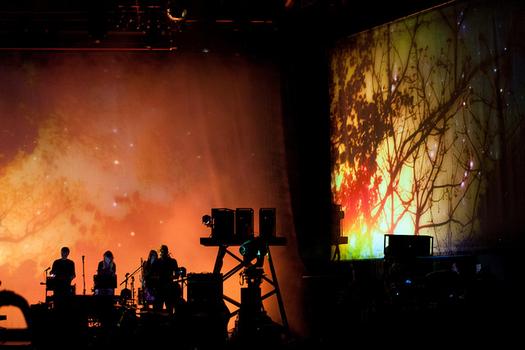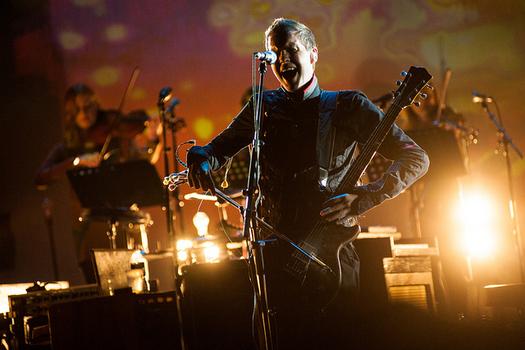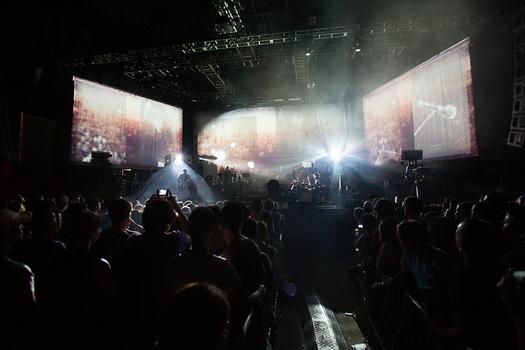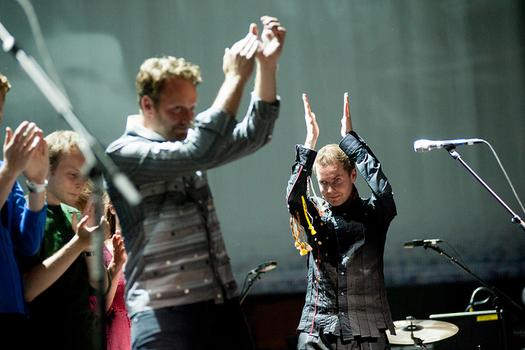 of