Brownfields to Solar Farms, Christie Boosts Renewables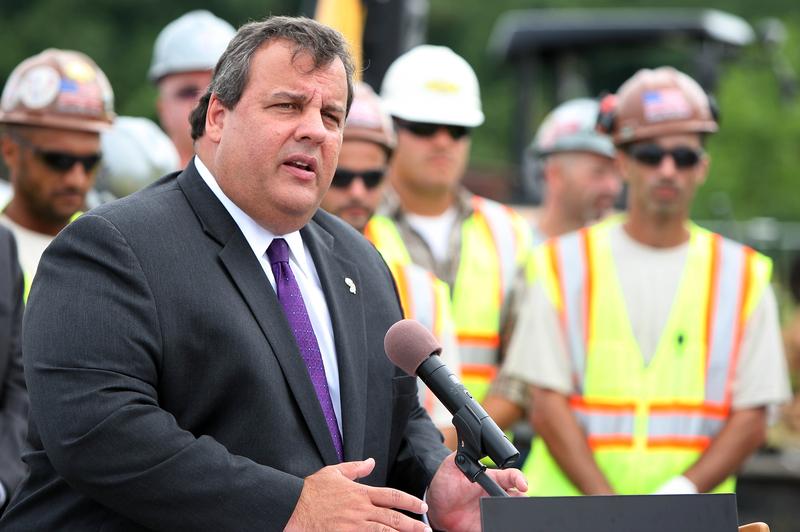 Governor Chris Christie was in Hackensack Tuesday to break ground on a Public Service Electric and Gas project that will convert a former brownfield site belonging to the utility into a solar farm along the Hackensack River. 
Christie says a site conversion like the one in Hackensack is essential for the state to meet both its renewable energy goals and carbon emission reduction targets.
"Taking a former industrial site like this one and being able to build on it and be able to create a renewable form of energy for folks in this region is outstanding," Christie told reporters.
The Hackensack location will be the fifth spot where the utility has converted a former brownfield to an energy producing solar farm. So far the program has converted 40 acres of brownfield into energy production with 40,000 solar panels generating 10 megawatts of solar power.
Christie, who does acknowledge the impact of global climate change, added the state's push for renewable energy would also be a major job generator for the state.
Public Service Electric and Gas announced plans to invest more than $ 800 million in a solar program that will also provide financing for residential and commercial customers to make solar conversions.
Earlier this month Christie signed a bi-partisan bill to promote solar and other renewable energy production. The bill expedited the state's mandatory renewable energy targets by four years.
The landmark legislation compels power utilities to get 2.05 percent of their energy from solar in the next two years, up from the less than one percent they are mandated to use now. Boosters of the bill say it will insure the state's renewable energy sector continues to invest in the state and make new hires.
New Jersey ranks second in the nation, behind only California, for solar energy generation.
Sierra Club's Jeff Tittel was pleased that Christie signed the bill and that he supports PSEG's solar initiatives but remains critical of the governor's decision to pull New Jersey out of the 14 state Regional Greenhouse Gas Initiative (RGGI).
RGGI is currently a cooperative between Connecticut, Delaware. Maine, Maryland. Massachusetts, New Hampshire. New York, Rhode Island and Vermont committed to cut power sector carbon emissions by 10 percent by 2018.
"By pulling out of RGGI, eliminating solar rebates, cutting out clean energy goals," Governor Christie "almost caused one of the most successful solar programs in the country to collapse," Tittel said.
"Here he is showing up on a nice sunny day taking credit for the sunshine and solar and on another day rolling back our goals on our energy master plan from 30 percent renewable in 2020 to 22.5 percent," Tittel said.
Listen to Gov. Christie's remarks: