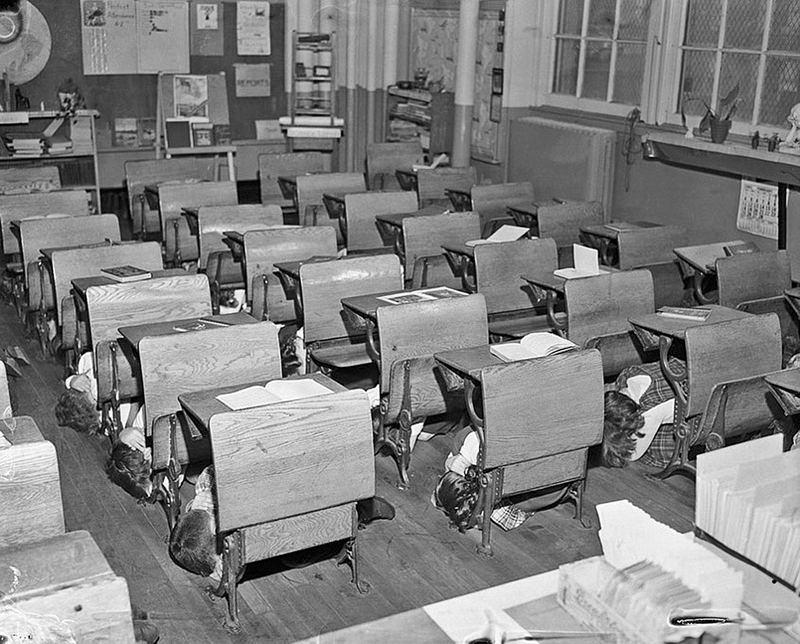 While the detonation of atomic bombs in 1945 brought death and destruction, the labs that created this bomb remain quiet and peaceful, albeit largely unseen.
But a bill in Congress may make these sites — like Los Alamos labs in New Mexico and Oak Ridge labs in Tennessee — national parks, upping their tourism value and ensuring that they remain preserved.
Katy Brown is the president of the Oak Ridge Convention and Visitors Bureau and Cindy Kelly is the president of the Atomic Heritage Foundation.
"Up until 70 years ago, Oak Ridge wasn't around," Brown says. "This is our history and our heritage." The top secret nature of the labs has made its preservation a challenge. Workers were prohibited from talking about the sites to the public, Kelly says. 
"The properties at Los Alamos that triggered my interest in this in the mid-nineties were totally unseen by the people of Los Alamos," she says. "They didn't even know that they still existed." 
Kelly says that visitors will be able to take a look into the lives of the scientists who worked on the Manhattan project. The sites would be used to tell the stories of the physicists who contributed to the war effort, and the lasting effects on history that nuclear technology has made: the Cold War, technological advances, etc. 
The president of the Japanese American Association of New York, Gary Moriwaki, says that if the sites are commemorated, they should educate visitors "on the devastating effects of the bombs dropped on" Japan. 
"One should reflect on the words of J. Robert Oppenheimer," Moriwaki said. Oppenheimer said that seeing the first nuclear test in 1945 reminded him of the following phrase from the Bhagavad Gita: 'Now I am become Death, the destroyer of worlds.' Oppenheimer was the leading physicist on the Manhattan Project, and is often considered the "father of the atomic bomb." 
"The concern that the Japanese have expressed that this will just glorify the bomb is not something that the park service intends to have as part of its storytelling," Kelly says. "It will include the Japanese perspective, [and] it will include the perspective of the anti-nuclear groups who worked so hard to ramp down the buildup of these weapons over the years." 
"It will be non-judgmental, balanced, and multi-faceted interpretation."