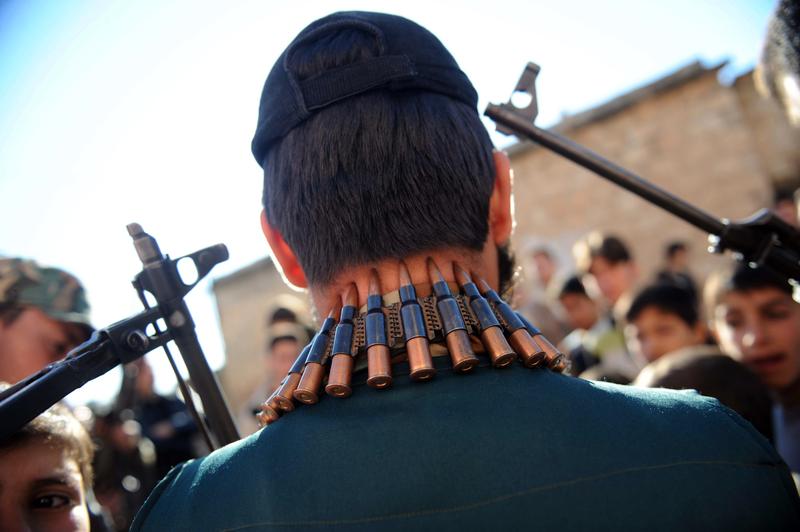 The fighting in Syria has flared up in the city of Aleppo, where scores of civilians are beginning to flee constant shelling. Government forces have launched an offensive there, relentlessly shelling many neighborhoods in Syria's second-largest city. The U.N. estimates that 200,000 of the city's two million inhabitants have vacated the city as the violence escalates. 

But on Saturday, rebel forces managed to stave off a ground assault by the military in Aleppo, earning a brief reprieve from the fighting. The BBC's Ian Panell is embedded with the rebel forces. "The truth is, [the rebels] are still very, very lightly armed," he says. "They can skirmish, but they can't resist overwhelming force. The mood here is unbelievably tense." Mortar and artillery fire persist throughout the day and night, and traffic in and out of Aleppo has slowed to a trickle. The only vehicles on the highways are packed with families trying to escape. 

Based in Beirut, Babak Dehghanpisheh has been reporting on the Syrian conflict as a special correspondent for the Washington Post. He says that the rebels have taken control of the area to the northwest of Aleppo, and are now struggling to hold onto the parts of the city that they have claimed. 

"We're going to see a lot of neighborhoods ruined, and a lot of civilians potentially being killed," Dehghanpisheh says. Helicopter gunships and fighter aircraft have been seen sweeping the city as government forces prepare to repeat the strategy they employed in Damascus — overwhelm the opposition through superior firepower. 

In anticipation, approximately 10 percent of Aleppo's population has fled the city. Many are seeking shelter in neighboring countries like Jordan, Turkey, and Lebanon. "It's a clear sign that the fighting is ramping up," Dehghanpiseh says. "In Damascus, we were seeing the same thing. There were thousands of people who fled the heavy fighting in the past week." According to the correspondent, 25,000 to 30,000 Syrians crossed the border into Lebanon in the days leading up to fighting in Syria's capital city. 

Turkish officials report that a total of 70,000 refugees have sought shelter in Turkey, but 26,000 have returned to Syria. While there has been tension in the refugee camps, stemming from a combination of food shortages and the mandatory fasting during Ramadan, the situation overall is stable, Dehghanpiseh says. 

"[The Turkish government has] managed to actually house the refugees and care for them quite effectively so far," he says. The Jordanian has been less prepared to provide shelter and care, but opened its first refugee camp today. 

"Reality has pushed us to open this camp,'' Interior Minister Ghaleb Zoubi said Sunday. "We've hosted Syrians in our homes, in even larger numbers than where they have been housed in holding centers,'' he said. "This has created a pressure on Jordan, especially given the water and electricity shortages we face.''