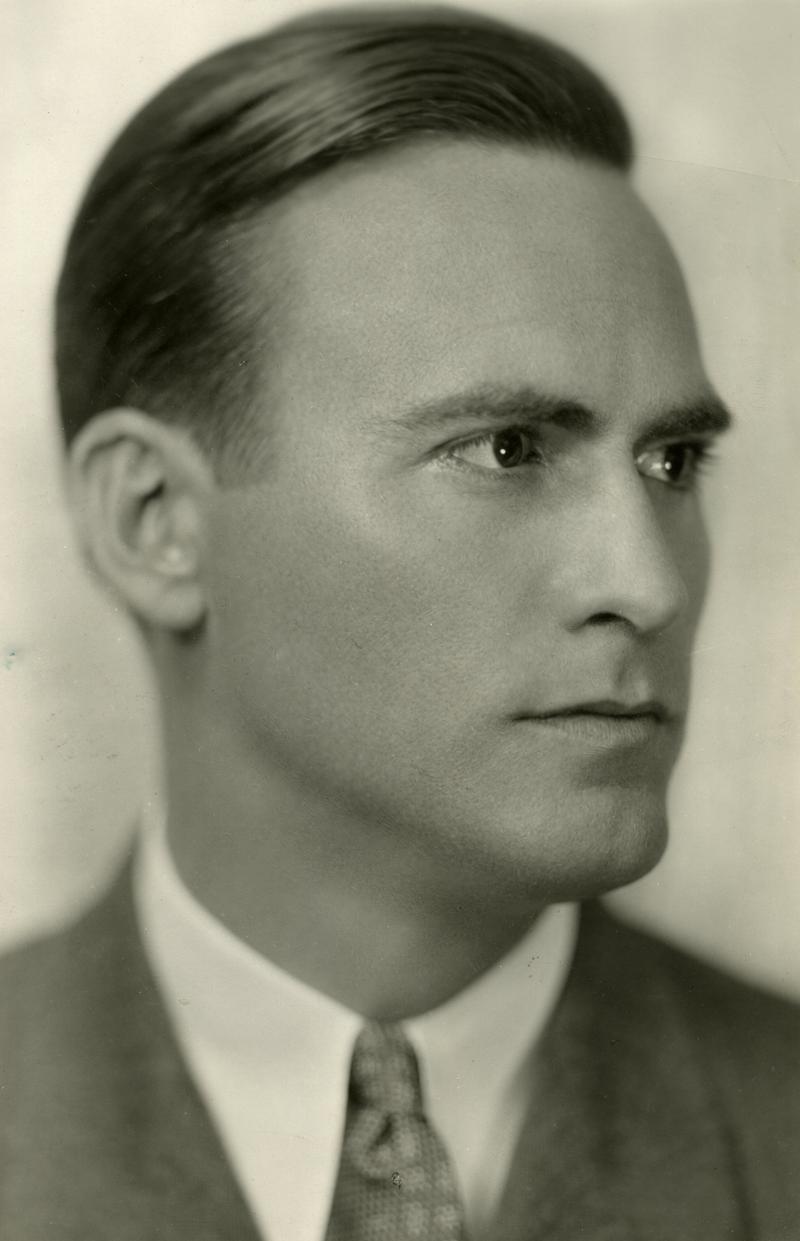 From July 1939 to March 1942, conductor and composer Macklin Marrow led the WNYC Concert Orchestra. The 35-piece ensemble was sponsored by The New York City Music Project, a unit of the federal Works Progress Administration (WPA). One of Marrow's earliest assignments at the station was the August 2, 1939, dedication of the WNYC WPA murals when the orchestra performed the scherzo from William Grant Still's Afro-American Symphony (audio above).

Marrow was musical director of the Provincetown Players from 1923-1929 and then served in a similar capacity with the Central City, Colorado Music Festival. He conducted the Philharmonic Symphony Orchestra at summer concerts in Lewisohn Stadium and worked on Broadway shows and at Radio City Music Hall. These included incidental music for a revival of Twelfth Night in 1930 and Love For Love in 1940, musical direction for Threepenny Opera in 1933, and songs for The Rivals in 1942.[1]  He also appeared as a guest conductor with the New York Philharmonic Symphony, the National and Seattle symphonies.
Following his stint at WNYC, Marrow went on to be the Music Director of the Office of War Information's overseas branch during World War II. By May of 1944 he had accepted a position as Director of RCA Victor's Red Seal division. From RCA he went on to his last position as the Music Director for MGM Records.
The 1939 WNYC mural dedication ceremony also had Marrow conducting the orchestra in the ballet music from Deems Taylor's Casanova (segment below). It is followed by a short anecdote about Marrow from master of ceremonies Ezra MacIntosch, host of WNYC's Voice of the Theater.
On January 18, 1940, Marrow led the WNYC Concert Orchestra in the first public performance of Elliot Griffis' Persian Fable (1925). Two months later they did a rendition of Henry Cowell's Old Country Set.
Marrow and the orchestra performed the Griffis piece a year later at the WNYC American Music Festival along with Henry Hadley's "The Entrance of Montezuma" from his opera Azora.
The New York Times quoted Marrow as saying, "music was made for comfort...You can listen to it in two ways. You can sit up to it in Carnegie Hall as if you were listening to a lecture. Or you can lie flat on the floor with a cigarette in one hand and a spot of champagne hard by the other." [1]
____________________________________
[1] Paybill Vault
[2] "Macklin Marrow, Composer, Is Dead," The New York Times, August 9, 1953, pg. 77.
The first, second and fourth audio segments are courtesy of the NYC Municipal Archives WNYC Collection.