Radio Rookies
Radio Rookies: Through the Eyes of a Teen, A Look at Vertical Patrols in Public Housing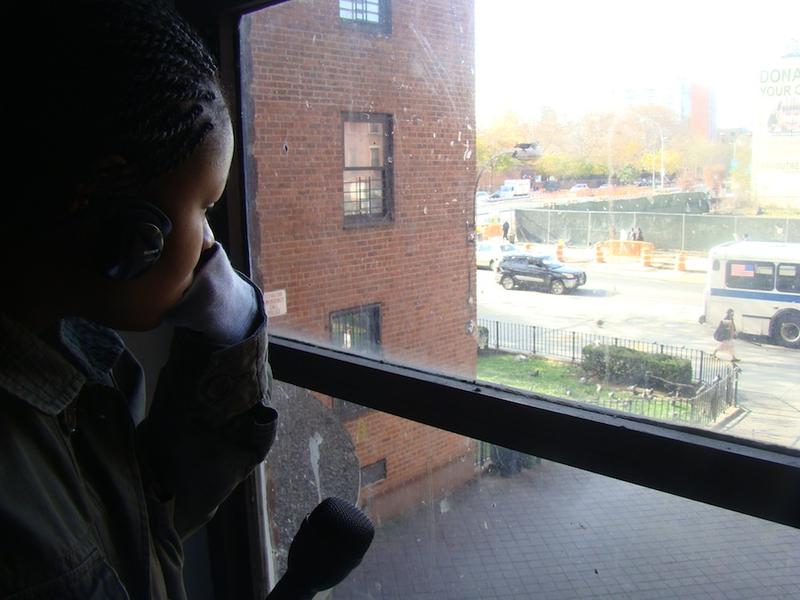 Growing up, my parents used to tell me to stay away from the projects. They said they were dangerous, and they're right: about 20 percent of violent crime happens in public housing.
Three weeks ago, a police officer was shot while conducting a vertical patrol in a project on the Lower East Side. These vertical patrols are common practice in public housing.
Police begin on the top floor and make their way down, floor by floor, searching the hallways and stairwells for criminal activity. When they see someone they think is suspicious they'll often stop and frisk them and ask for ID. 
 
"Me personally, I want the cops here doing the verticals," said Dereese Huff, a tenant leader in a public housing building on the Lower East Side. "These kids carry a lot of things they shouldn't be carrying." But I heard differently from young men in the neighborhood.
Antonio Garcia, who has been stopped during a vertical patrol, said he found that officers "won't even explain half the time why they're searching you."
"After that, they'll just pat you down, they'll check your sneakers, and then they'll ask you for ID after," he said.
 
Police Commissioner Ray Kelly defends the need for vertical patrols, saying about 4 percent of New Yorkers live in public housing and 20 percent of violent crime happens in public housing.
Mayor Michael Bloomberg agrees: "The NYPD goes to these buildings for a very simple reason: it's where crimes are being committed and to give  residents of these buildings some security that those in doorman buildings are afforded."
Radio Rookies is a New York Public Radio initiative that provides teenagers with the tools and training to create radio stories about themselves, their communities and their world.