Breaking Down the Romney Fundraising Advantage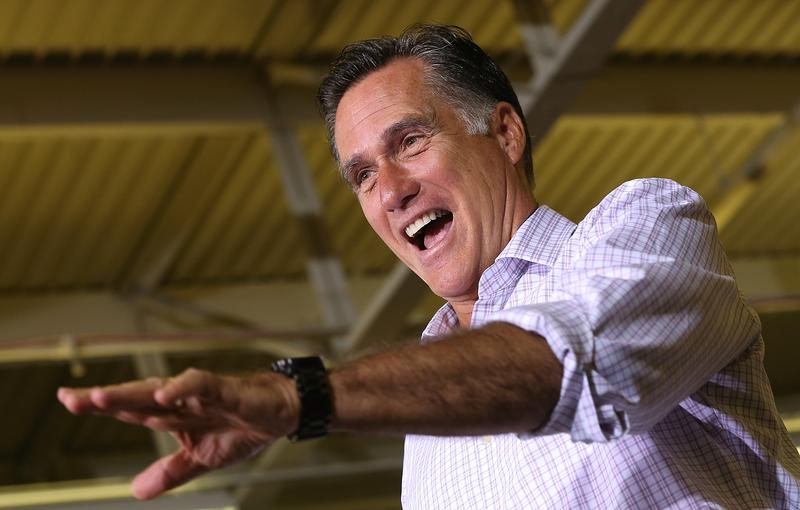 For the second straight month, Mitt Romney and the Republican Party raised more money than Barack Obama and the Democrats, campaign filings released last Friday reveal.
The June filings show that Republicans out-raised Obama, were out-spent by him almost 2-to-1 between the campaign and the national committee, and have still kept the polls close.
Obama's campaign itself brought in more money than Romney's; Obama raised $45 million in June, while Romney only got about $33 million.
However, a look at the larger fundraising apparatus for both candidates shows certain distinct advantages for the challenger.
The Republican National Committee took in just shy of $40 million, compared to the Democratic counterpart's $20 million. Even the pro-Romney SuperPAC Restore Our Future out-raised the DNC, bringing in almost $200,000 more. Restore Our Future also dwarfed the June total for Obama's SuperPAC Priorities USA, which took in only a little over $6 million.
Then there's the spending. The SuperPACs and the parties' national committees spent roughly the same amount as each other, but the Obama campaign spent more than double what Romney shelled out in June—that's $58 million in disbursements from the President's campaign, compared to $27 million from the former governor.
Together, Obama and the DNC spent more than $70 million in June. Romney and the Republicans? Only $38 million.
Looking ahead, Romney enjoys the party and SuperPAC fundraising advantage—the RNC has almost $90 million on hand, and Restore Our Future ended the month with $21 million in the bank, well out in front of the DNC and Priorities. When you add up the campaign, party, and SuperPAC numbers, Romney came out of June backed by $133 million, just $4 million less than Obama, the DNC, and Priorities.
Both campaigns received more than $1.5 million from donors on June 28, the day the Supreme Court upheld the constitutionality of the President's health care reform. It was the second largest fundraising day of the month for each.
It was a shot in the arm for the President, too: Starting on the day of the ruling, the campaign brought in more than $1 million on each of the last three days days of the month.