Bomb Squads Disarm Traps at Colo. Suspect's Apt; Motive Remains Mystery
Authorities on Saturday began disarming trip wires and explosive devices "set up to kill" inside the apartment of the suspect in the deadly Colorado movie theater shooting, hoping to find clues to his motive without destroying key evidence in a blast.
Federal authorities detonated one small explosive and disarmed another inside James Holmes' suburban Denver apartment, but several other explosive devices remained, said Aurora police Sgt. Cassidee Carlson.
Makeshift memorials sprang up for the 12 victims, including a U.S. navy sailor, an aspiring sportscaster and a man celebrating his 27th birthday, after police grimly went door to door with a list of those killed in the worst mass shooting in recent U.S. history. Holmes, 24, was arrested early Friday outside the Aurora theater after witnesses say he unleashed gunfire and gas canisters on a crowd of moviegoers watching the midnight showing of the new Batman film, "The Dark Knight Rises."
On Saturday, law enforcement officials began trying to disarm up to 30 devices in Holmes' booby-trapped apartment, and set off a small explosion to detonate one device.
The devices were "set up to kill that person and that could have been a police officer executing a search warrant," Carlson said. Police planned an intricate procedure to disarm the possible weapons without destroying evidence that could be in the apartment.
"We don't want to lose evidential value," Carlson said.
Federal officials said in a bulletin obtained by The Associated Press that they still hadn't determined a motive for the suspect as families grieved and others waited at hospitals, where seven of the wounded remained in critical condition on Saturday with some injuries that could be permanent.
In his Saturday radio address, President Barack Obama urged Americans to pray "for the victims of this terrible tragedy, for the people who knew them and loved them, for those who are still struggling to recover
It was one of the deadliest mass shooting in recent U.S. history. 
"He looked like an assassin ready to go to war," said Jordan Crofter, a moviegoer who was unhurt in the attack early Friday, about a half-hour after the special midnight opening of "The Dark Knight Rises."
Police say Holmes, 24, tossed gas into the theater before pumping "many, many rounds" into the packed theater – using an AR-15 assault rifle, a 12-gauge shotgun and a .40 caliber Glock.
The suspect marched up the aisle in the stadium-style theater, picking off those who tried to flee, witnesses said.
A cellphone video shows the chaos inside the theater as a crush of moviegoers rushed to the exit, many of them shrieking and at least one emerging in a shirt soaked in bloodstains.
"Let's get out of here!" one theater-goer screamed.
Some of the victims were treated for chemical exposure apparently related to canisters thrown by the gunman. Those hurt included a 4-month-old baby, who was treated at a hospital and released.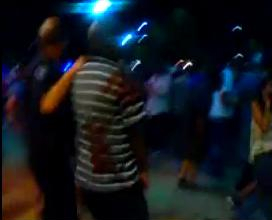 Authorities gave no motive for the attack. The FBI said there was no indication of ties to any terrorist groups.
(Photo: A man in a bloodstained shirt exits a Colo. theater where a gunman opened fire during the premiere of "Dark Knight Rises."/Courtesy of YouTube)
Aurora Police Chief Dan Oates said photos of the apartment appeared to show trip wires, jars full of ammunition and liquid and other items unlike anything the chief has ever seen, which made entering the apartment a "vexing" problem.
The building, as well as several around it were evacuated on Friday as the fire department continued to monitor the building for gases.
Holmes remains in police custody. He was found in the back parking lot of the theater near his white Hyundai.
Those who knew Holmes described him as a shy, intelligent man who grew up in San Diego with parents who were active in their well-to-do suburban neighborhood.
He came to Denver as a Ph.D. student at the University of Colorado-Denver last year, but school officials said he was in the process of withdrawing. They gave no reason for why. The school said in a statement later that Holmes was a student there until early June 2012.
Police in San Diego read a statement from family members in which they said their hearts go out to those involved. The Holmes family said they're cooperating with authorities in San Diego and Aurora, and are trying to process everything.
Denver police were confirming a list of the 12 people who died and planned to meet with their families Friday night.
The new Batman movie, the last in the trilogy, opened worldwide Friday. The film's director, Christopher Nolan, speaking for the cast and crew, expressed their "profound sorrow at the senseless tragedy," lamenting the violence brought into the cinema, where moviegoers had gathered for what was supposed to be a celebratory opening night.
"I believe movies are one of the great American art forms and the shared experience of watching a story unfold on screen is an important and joyful pastime," said Nolan. "The movie theatre is my home, and the idea that someone would violate that innocent and hopeful place in such an unbearably savage way is devastating to me."
Share your thoughts on the Colorado shooting by joining the conversation in the comments section below.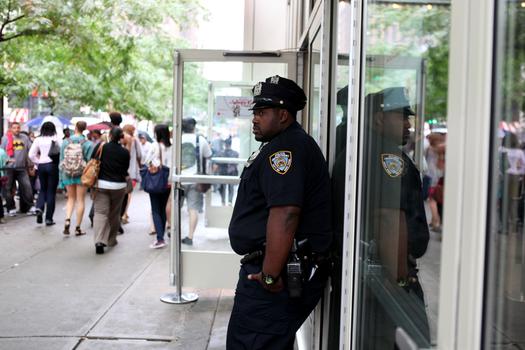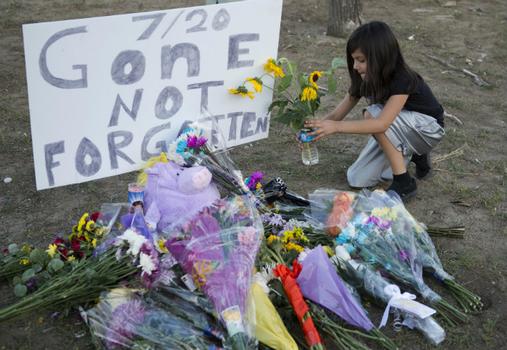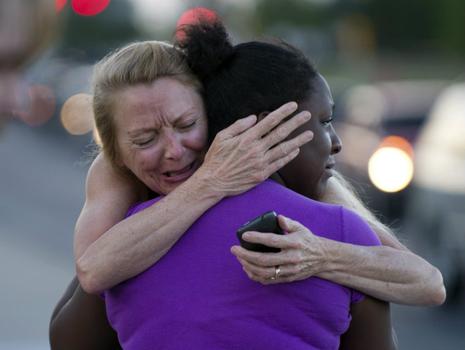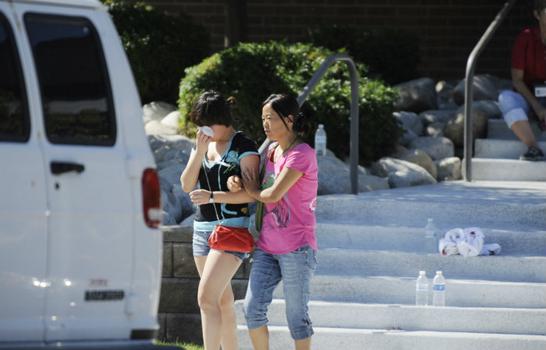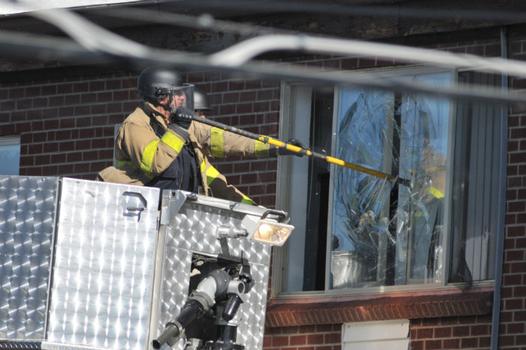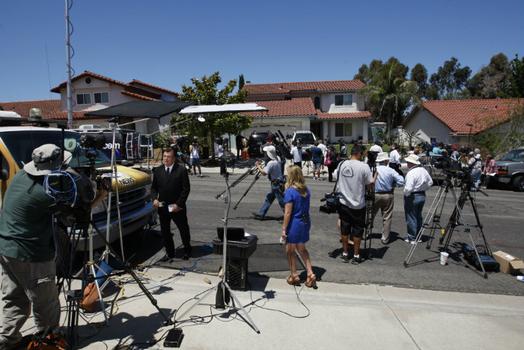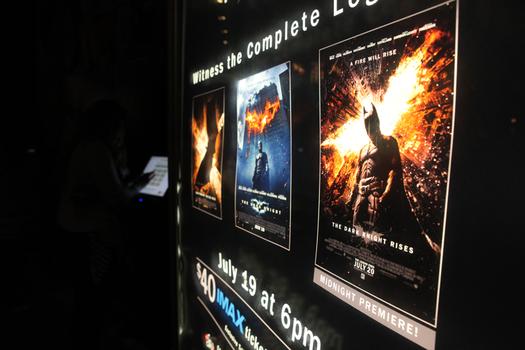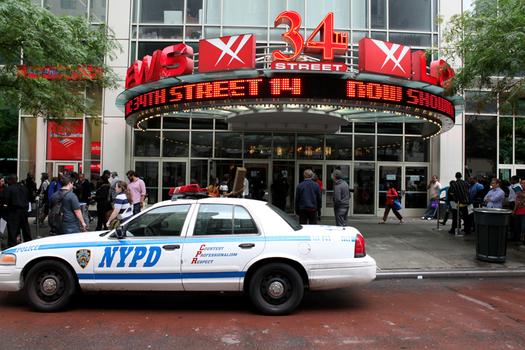 of