This Week in Politics: Christie at the Convention, NJ's Unemployed and Weiner's (Non) Return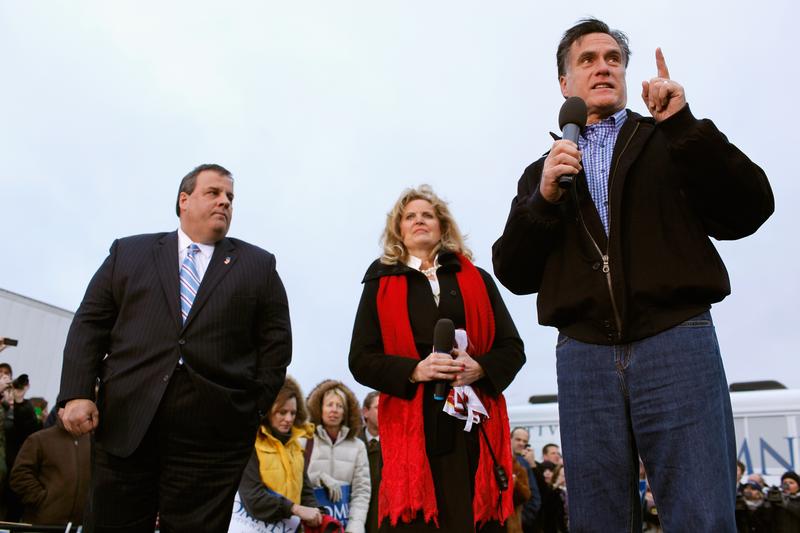 On This Week in Politics, WNYC political reporters run down some of the top political stories from the week that was, providing insight and analysis on local, state and national political issues that touch the region.
Reports That Gov. Christie Will Give Keynote Tamp Down Veep Talk
News that first broke in the New York Post would seem to signal that New Jersey Gov. Chris Christie isn't going to be the Republican Party's vice presidential nominee.
The Post reported that "the word is going out quietly to Republican activists across New Jersey...Gov. Chris Christie is going to be giving the keynote speech" at the GOP convention in Tampa next month.
New Jersey's Unemployment Rate Rises to 9.6 Percent
New Jersey's unemployment rate jumped from 9.2 percent in May to 9.6 percent in June. That represents the highest rate the state's faced in two years—despite adding nearly 10,000 jobs.
"We have created almost as many jobs in the first six months of this year as we did in all of 2011," said Kevin Roberts, a spokesman for Gov. Christie, told NJ.com. "As a result, [New Jerseyans] are confidently re-entering the labor market at a level we haven't seen in well over three years."
Former Congressman Anthony Weiner Denies a Comeback in the Works
Rumors swirled earlier this week that former Queens Congressman Anthony Weiner was looking to get back into politics. Weiner denied he had any immediate plans to get back into politics.
"I'm very happy in my present life," he told People magazine.
2013 Mayoral Candidates Rake in the Campaign Dough
City Council Speaker Christine Quinn said she raised more than $700,000 in the six month filing period that ended last week. With matching funds, Quinn has $6.7 million — the most money raised of any potential mayoral candidate.
Manhattan Borough President Scott Stringer raised $430,000, bringing his total to $3.67 million for a possible mayoral bid. Public Advocate Bill de Blasio raised $820,000 in the last six months, raising his total to $2.7 million. This was the second filing in a row de Blasio led his competitors in the cash competition.