Family, Community Mourns the 'Queen of Soul Food'
It was somber mood outside Sylvia's Restaurant on Friday. Instead of a condolence book, the restaurant that has hosted presidents, congressman, locals and tourists alike placed a table cloth outside for people to sign their remembrances the "Soul Food Queen," Sylvia Woods. The Harlem icon died Thursday at the age of 86, and just days shy of the restaurant's 50th anniversary.
Several feet away, at the restaurant's lounge, the family spoke of the passing of the family matriarch at her Westchester home.
Standing in front of a large photo of Woods, Melba Wilson, Woods' niece, called her aunt an inspiration.
"Sylvia gave the community of Harlem hope," Wilson said. "She always said if I could come from a small little town in South Carolina called Hemingway, with only three stop lights and I could build an empire, so could you."
Woods worked as a waitress at Johnson's luncheonette and, in 1962, bought the establishment and turned it into a flourishing family business that became a famed Harlem eatery.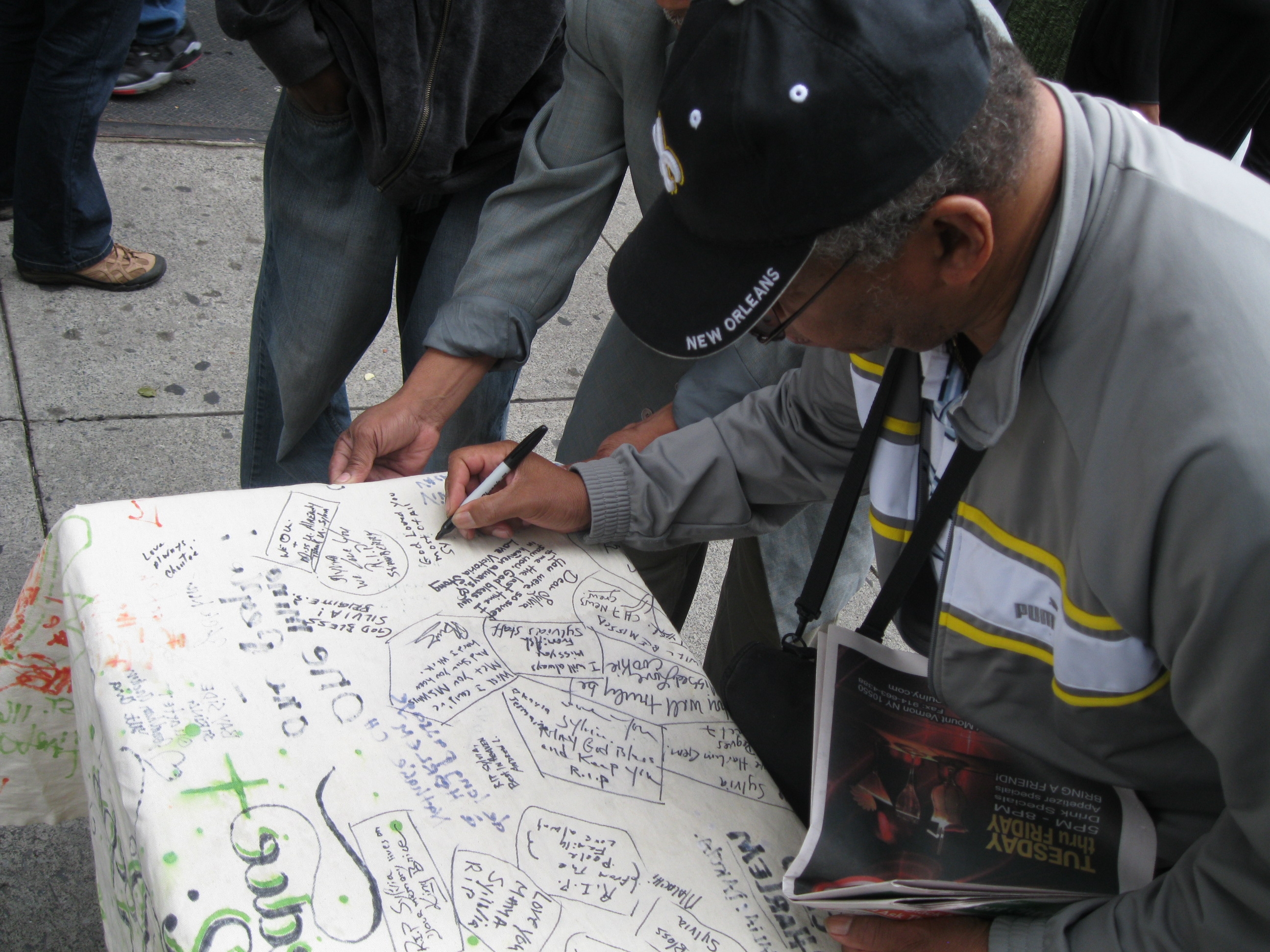 Robert Groover from Harlem was a regular at the restaurant. He said Woods was hands on — meeting and greeting people and her restaurant was an extension of that spirit. "Her restaurant represented old Harlem, seeing that we got the new Harlem and everything. It represented what Harlem was all about—community, family, sharing, education."
Chef Marcus Samuelson — part of the new Harlem— remembered how he spent many nights sitting at the counter at Sylvia's trying to figure her world renowned fried chicken. "Just sitting, tasting," he recalled. "When is started to build the menu at Rooster, I could go there and taste it and convey that thing that was home, but yet in a restaurant.
He said Woods' food was true and honest to the heritage of African American cooking.
Woods, who had been suffering from Alzheimer's, retired from the restaurant six years ago and handed the reins to her children and grandchildren.
Brigid Bergin and Jortech Senah contributed reporting.