To Get Cleaner Air in the Bronx, Environmental Officials Crackdown on Polluters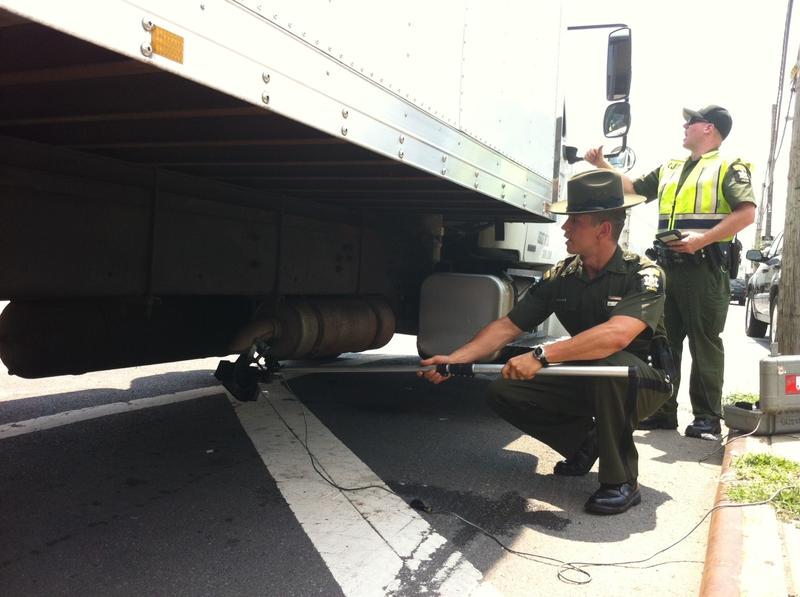 State environmental officials are working with community groups, elected representatives and businesses to enforce air pollution laws in the Bronx.
Department of Environmental Conservation officers are setting up check points and patrolling businesses in the Hunts Point neighborhood to ensure freight trucks and equipment that local companies use comply with clean air standards. The program is part of a statewide effort to drive down vehicle and commercial pollution in low-income areas.
Environmental Commissioner Joe Martens says freight trucks are one of the worst air polluters in urban areas.
"There are a whole series of laws and regulations that are intended to cut down on these things," he said. "People don't always comply. This is a great example, but its just one example of the type of exposure people in inner cities are subject to."
Environmental officers will also educate and businesses in the area, such as auto repair shops and scrap metal dealers, on pollution standards.
The fines for emission violations range from $150 to $700, according to environmental officer Tim Duffy.
Assemblyman Marcos Crespos thinks working with businesses and community leaders to crack down on violators is one way to address health problems caused by pollution. Historically, Bronx County has one of the highest asthma rates in the city. A new report found that child asthma hospitalization rates in the Bronx were two to three times higher than those in other boroughs.
"We know that the truck traffic and business — while good — presents a number of challenges in terms of the impact that pollution or that environmental activity has on the families that reside in this community," Crespos said.
The checkpoints are temporary and will move around the neighborhood. DEC officials hope the program will eventually expand beyond Hunts Point — into other low-income areas.