Radio Rookies attend "Bully" Movie Screening at the Village Cinema, hosted by Hive Learning Network.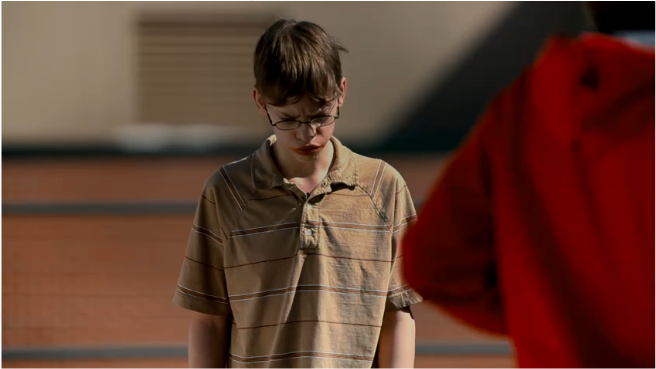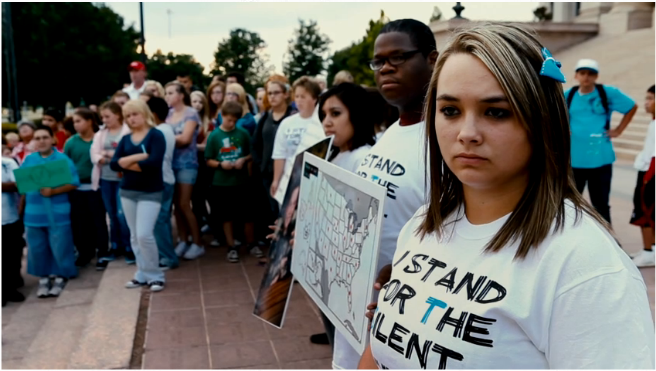 Thank you Lainie DeCoursy, Communications Manager, New York Hive Learning Network for organizing this screening. Hive Learning Network invited many of the youth from its member orgranzations, MOUSESQUAD, YMCA, and GLOBALKIDS to view this film. The screening ended with charged reactions - feelings of anger, sadness, motivation and countless others familiar to all of us.
One of Radio Rookies' youth felt that there should be more viewings of this movie and more discussion around it. After the screening Peter Nelson, NY Director of Facing History and Ourselves lead a very thoughtful, engaging and stimulating conversation between the youth and adults about this deeply afflictive issue. One of the questions asked, "Why don't the other students say or do something?" If you have any thoughts on this, don't hesitate to leave a comment. 
Below you'll find some background on the film (*info taken from site: http://hivebullyscreening.eventbrite.com/)
http://thebullyproject.com/indexflash.html# 
Over 13 million American kids will be bullied this year, making it the most common form of violence experienced by young people in the nation. The new documentary film BULLY, directed by Sundance and Emmy-award winning filmmaker, Lee Hirsch, brings human scale to this startling statistic, offering an intimate, unflinching look at how bullying has touched five kids and their families.
Hive NYC member Facing History and Ourselves developed the Guide to the Film BULLY: Fostering Empathy and Action in Schools to help adult and student audiences confront the stories in this film and explore the meaning for their schools and their wider communities. Visithttp://safeschools.facinghistory.org/content/about-facing-history-and-bully for the complete guide.
Hive Learning Network is also launching the "Take A Stand" project, where people can create webpages and take a stand.  Hive invited the youth who came to the screening to be a part of this project.  Here's a description of it:  
"I STAND FOR _____" WEBMAKER PROJECT
Hive NYC interns have been working to create a webmaker project using Mozilla's new Thimble app for those who attend this screening. It's an opportunity to create a simple webpage (while learning basic HTML and CSS) and to reflect on some of the issues raised in the film. Please work on the project following the film and then share links with us via Facebook (http://www.facebook.com/HiveLearningNYC).
If you get a chance, go and watch this film AND if you can give some time, "Take a stand…" and work on the "I STAND FOR ___" Webmaker Project. 
* "Bully" film is Rated PG13 *