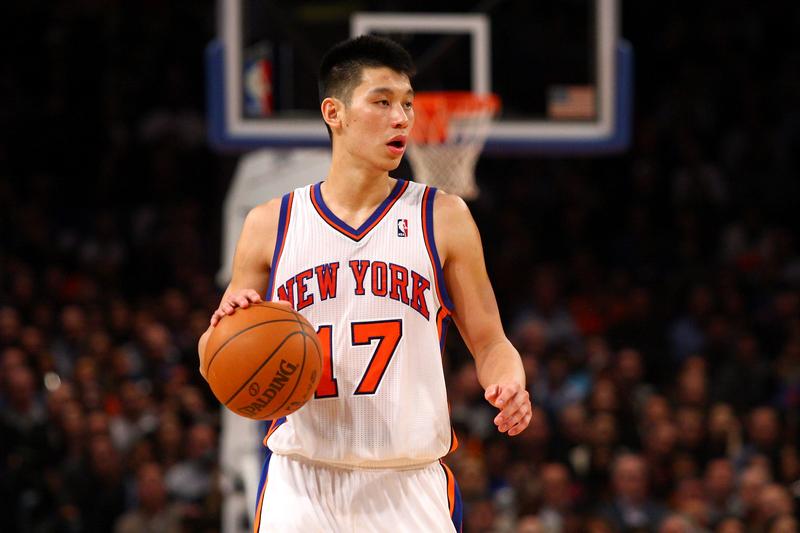 The Linderella Story is over — at least in New York City.
Before the clock could strike midnight, the Knicks announced it would release stand out point guard Jeremy Lin.
The team did not match Lin's three-year, $25 million dollar offer from the Houston Rockets.
Lin used his twitter account just before 11:30 p.m. to say that he was "excited and honored" to be a Rocket again. He also tweeted thanks to the Big Apple, writing "Much love and thankfulness to the Knicks and New York for your support this past year...easily the best year of my life."
The announcement that New York did not to match Houston's offer did not come as a surprise. On Saturday, the Knicks signed a deal for Portland Trail Blazer Raymond Felton, meaning the team's roster was three deep at the point guard position.
The Rocket's offer also meant that to keep Lin the Knicks would have to pay a luxury tax in 2014-15 that would cost the team about $30 to $40 million.
Knicks fans had mixed reactions about whether the team should keep the man that sparked a global phenomenon.
"I think it's a risky bet because they haven't really seen him play that much," said Kenisha Lee, as she was getting ready to play basketball on West 4th Street. "So, and the amount of money they would have to pay to re-sign him is too much. The fans will be disappointed but it's a business, it's too risky of a bet."
But other fans believed Lin was worth the price.  "What Jeremy Lin brought to the team was intensity and the desire to win. What kind of value do you put on that kind of enthusiasm? He made Knicks basketball exciting last season and that's worth something," argued Charles Vasser, who was watching basketball games on West 3rd Street.
The Harvard-educated, back bencher seemingly came out of no where in February to help lead the team on a winning streak as starting players were injured or out. He also reinvigorated fans, infusing New York City with a big shot of Linsanity.
Lin was waived from the Rockets before the Knicks picked him up. He was sleeping on a teammate's sofa when then-coach Mike D'Antoni put him in against the New Jersey Nets. Lin would score 25 points that night, to help the team beat the Nets 99-92.
He averaged 14.6 points and 6.2 assists in 35 games before a season-ending knee injury. He scored a career-high 38 points in a 92-85 victory over the Los Angeles Lakers.
Jorteh Senah and the Associated Press contributed reporting.