Long-Awaited Housing at Atlantic Yards Moves Forward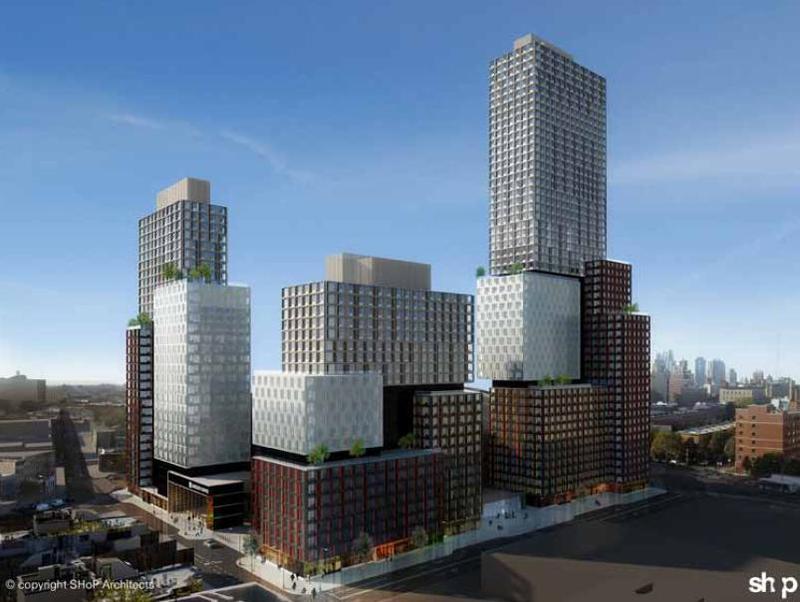 The plan to build affordable housing at Atlantic Yards in Brooklyn appears to be moving forward after the slumping economy caused major delays.  The city's Housing Development Corporation will hold a public hearing Wednesday on the sale of about $92 million in tax exempt bonds that will be used to finance more than 360 apartments.
Forest City Ratner, the project's developer, said half the units in the new building will be below market rates and while preliminary work has begun, formal construction is scheduled for late 2012.The development plan calls for 6,430 apartments to eventually be built at the site. The bonds would help pay for the first building to go up.
According to a 2009 plan issued by Forest City Ratner, the housing should've started shortly after construction on Barclays Center began. But city Councilwoman Letitia James said that never happened. "And so now here we find ourselves in 2012 planning on building this affordable housing which will probably not be built until 2013 some time," she said. James, a vocal critic of the large development project, said nevertheless she is happy the housing was moving forward.  

Construction on Barclays, the soon-to-be-home of the Brooklyn Nets, started in 2010 and is expected to open this September.

Forest City Ratner blamed delays on the bad economy and lawsuits opposing the project.
Last year, the developer floated plans to build the 32-story building with prefabricated modules. Unions, concerned that using this construction method would result in fewer jobs that paid less, objected. The two sides have been negotiating. A spokesman for the developer said nothing had been finalized yet.