City, Feds Team Up to Improve Jamaica Bay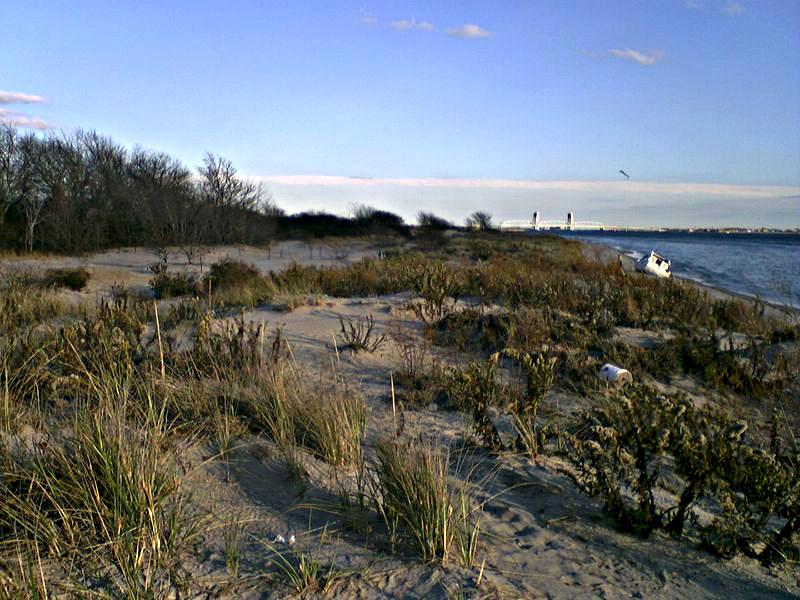 Mayor Michael Bloomberg and Interior Secretary Ken Salazar on Tuesday signed an agreement to have the city and federal park agencies work "seamlessly" together in efforts to improve and expand the usage of 10,000 acres of parkland in Jamaica Bay.
"Here in New York we are putting a special focus on what we do with the connection of people who live in urban areas to our great outdoors," Salazar said during a press conference announcing the agreement.
The agreement allows the National Park Service and the city's Department of Parks and Recreation to work across the invisible boundaries that separated the federal nature reserve in the center of the bay from the city parks on the shores of Brooklyn and Queens.
Bloomberg also announced plans to build a new research center in the bay that will focus on ecological restoration and resilience.
"It's the latest example of our determination to make NYC a global center in 21st century applied science and it will make the city a leader in the study of urban ecosystems," Bloomberg said.
A new "friends" organization, similar to the Central Park Conservancy, will be created to help implement the plan, as well as raise funds for future developments. The mayor announced that Thomas Secunda, who currently chairs the National Parks Conservancy Association, will also chair the new Jamaica Bay group.
The plan builds off an October agreement between the two entities to help restore the region, a plan that including halting boat sewage from being released into the waterway.
But Dan Mundy, vice-president of the Jamaica Bay Ecowatchers , a group that works to preserve and protect the bay, said having the city and federal governments work together is good news for Jamaica Bay.
"We think it's a great idea," he said. "We think it's going to bring funding and resources to a park that's over 10 times the size of Central Park and whose potential has yet to be tapped."
The plan is part of President Barack Obama's America's Great Outdoors initiative, which aims to create greater access to outdoor space and recreation.
The city handed over the land that has become Jamaica Bay Wildlife Refuge to the federal government in 1972.
Since then, the wetlands have been tarnished by pollution from the nearby JFK Airport, sewage and other environmental challenges.
The bay is also surrounded by a number of city parks, from Paedegat Basin Park in Brooklyn to the host of sites on the Rockaway Peninsula.