Anna in the Swing States: Iowa's Political Migrations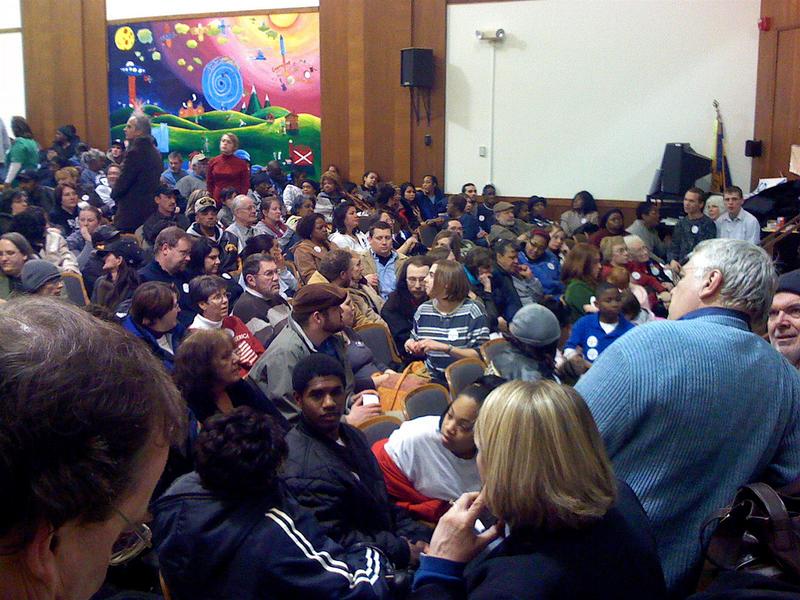 Iowa has been good to both President Barack Obama and Mitt Romney. It was here, four year ago, that Obama demonstrated his campaign could mount a broad-based and serious challenge to Hillary Clinton and then handily won the state that November. Six months ago, after state Republicans were wooed by one outside challenger after another, Romney ended caucus night with his inevitable aura still largely intact, even if the official count ultimately gave the win to Rick Santorum.
This year, it will come down to which campaign can woo Iowa's ticket-splitting rural voters and swing Catholic voters, while establishing a edge in the politically diversifying cities.
George W. Bush narrowly won Iowa in 2004 over John Kerry, before Obama won by nine points. Iowa is down one electoral vote to six, but both Barack Obama and Mitt Romney see this state as winnable.
"Normally, Iowa falls off the face of the earth politically the day after the Iowa caucuses. It just doesn't matter," said Dennis Goldford, a political scientist at Drake University. "But when an election looks to be extremely close as the 2000 and 2004 elections were, even Iowa's six electoral votes matter."
Polls have been split right down the middle, with just ten percent saying they're undecided. In Obama's favor, Iowa's unemployment rate is just 5.1 percent, well below the national average. Still in a May survey, 54 percent of Iowa registered voters felt like the country was on the right track, and Mitt Romney had a five-point edge when voters were asked which candidate had a better handling of the economy.
Ticket-Splitting Rural Voters
One way to gauge momentum in Iowa is to narrow in on the areas with the state's swingingest voters. Adams County in southwest Iowa makes a strong running for that title. This rural farming community favored George W. Bush by fifteen points in 2004. Four years later, they supported Barack Obama for president. There were fewer than 2,200 votes cast in the county, mind you, so this is not the place where anyone pads their electoral numbers, but Obama's win here speaks to the wide reach of his 2008 appeal. John McCain won rural voters by three points in 2008, but there was a nine point swing towards the Democratic side from four years earlier.
But as Adams County voters gave Obama a narrow win, in the same election, they voted to reelect Republican Steve King, a conservative congressman who was a founding member of the Tea Party Caucus in the House. In the 2008 caucuses, John Edwards and Mike Huckabee won here, and Ron Paul won the GOP caucuses here in 2012 (with a whopping 55 votes.)
"How do you explain that?" said Goldford. "People sometimes ask me how can the same state vote for Tom Harkin and Chuck Grassley, and I just say there are some things we're not meant to understand."
Purpling Polk County Voters
Of course, elections are won as much by convincing swing voters as by running up margins where candidates are strongest. This is what makes Polk County of particular interest in 2012. "Central Iowa, particularly if you think of Des Moines, is not the Democratic machine that it used to be," Drake's Dennis Goldford told me.
Since 2008, there are 18,000 fewer active Democrats registered and about 9,000 fewer independents in the state, while Republicans are up about 4,000 voters. Part of that, of course, could be a factor of all the Republican organizing activity before the caucus while Democrats waited.
Another factor, described Goldford, is population shifts within the state. "Typically in Iowa, the old saw is the further east you go, the more urban, the more Catholic, the more Democratic you get. And the further west you go, the more rural, the more Protestant, the more Republican you get."
Population declines in rural counties, though, are changing that political geography is changing. "There's been a lot of internal migration, and they tend to go to the more urbanized counties because that's where the jobs are and that's where the opportunities are, particularly for the younger folks," Goldford explained. "But they take their religious orientation with them."
And that religious orientation, and the political histories that come with it, are shifting.
Shifting Catholic Voters
There's not much racial diversity among Iowa voters — 91 percent were white in 2008 — but there is religious diversity. About a quarter of the electorate in 2008 were Catholics, while three in five were Protestant.
"Catholics have been the quintessential swing voters nationally, and in Iowa I think that's the case as well," said Drake's Professor Goldford.
Catholics in Iowa favored Obama over McCain by twenty points, a swing back after George W. Bush made gains in 2004 among Catholics. Obama carried heavily Catholic Dubuque County by fifteen points. About half of Dubuque County residents were Catholic in 2010, according to the the most recent data available from the Association of Religion Data Archive.  
"You used to figure that the Democratic party was primarily catholic voters and the Republicans tended to be a Protestant party," said Art Neu, a former Republican lieutenant governor who describes himself as a moderate Republican. "I don't think those lines are as important anymore."
Neu supported Romney in the GOP caucuses but plans to vote for Obama in the general election, and he blames these shifts in part for the more conservative bent in his party. "I thought they would moderate themselves on the abortion issue, but around here, if you run for public office, you'd better be pro-life, or you're in trouble."
This year, Iowa caucus entrance polls didn't track the number of Catholic voters who participated --on the percentage of evangelical protestant voters, who accounted for 57 percent of total Republican participation.
Of course, with 71 percent of Iowa voters naming the economy as their top issue and a summer drought crippling local agriculture, religious considerations for voters, Catholic or otherwise, may not be all that decisive.
"If the economy turns sour, for reasons totally unrelated to Obama, then I think Romney's probably going to win," Obama supporter Art Neu said. Then, he added with a laugh, "So you just pray that the EU stays together and we get rain."